Neomed focused mainly on ophthalmology, is also involved in distribution of medicaments and medical technology. The project of its headquarters was aimed at association of spaces for well-arranged and quality storage with administrative spaces and representative areas to welcome customers and visits.Realization of Stanislav Fiala´s project took place in 2004 – 2005. It was invested by Neomed, s. r. o.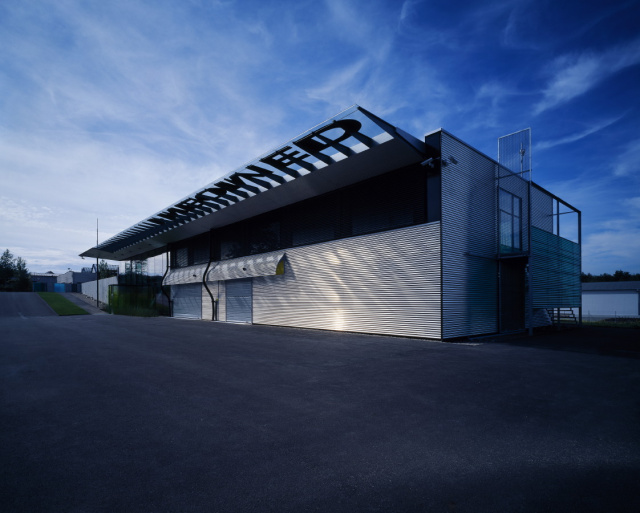 A new building was formed on a land originally covered with a heap of soil that over the years became grassed over with bush and trees. The project creators decided to respect the landscape made it an advantage. The heap hides the building from outside. From the other side the building is partly "buried" under the heap and under the soil there is a part of storage areas. When viewed from outside it is not evident how deep under the building continues. From the plateau grassed over with a new quality grass and a birch grove the concrete columns of the building element system stick out as obelisks and skylights looking like glass rounded tables shine at night.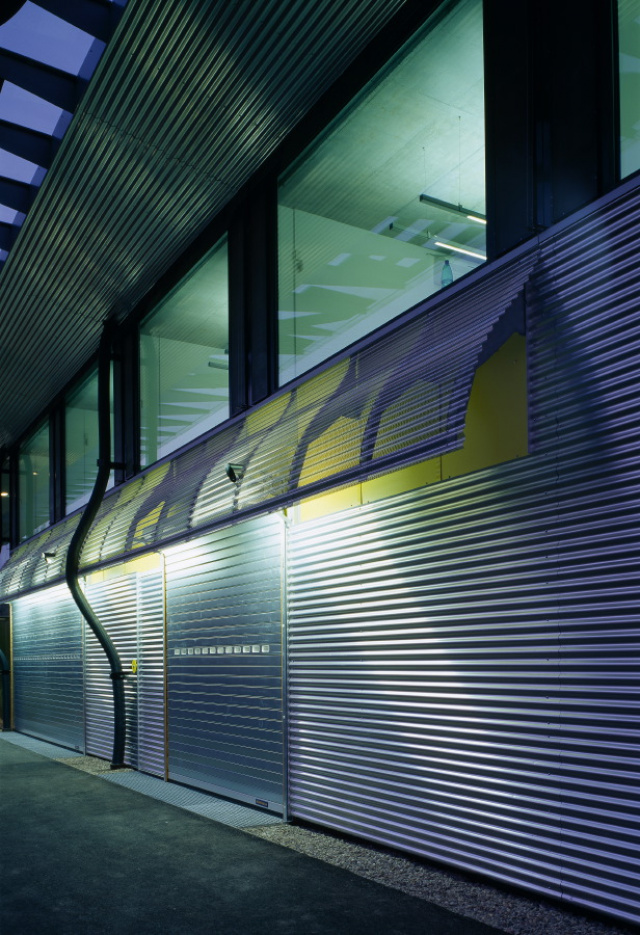 This two-floor building has a simple rectangular layout (41 x 11,8 m) based on order of five square modules 8 x 8 m with overlapping brackets 1,9 m. Such a structural system minimizes number of columns and enables to create a very flexible interior arrangement. Sipral supplied external envelope as a complex. The envelope is formed of high ribbon windows with lateral black ventilation flaps. The facade is clad with silver aluminium corrugated sheet. The stick system and windows to storage areas are covered with zinc-coated mesh. We also delivered sliding doors on the ground-floor.