Chodov is one of the biggest and most significant commercial and entertainment centers in Prague and the Czech Republic. It is designed as a new commercial and entertainment complex with a wide variety of shops and services and with its size and complexity it has no parallel in The Czech Republic. The modern four-storey premises offer also 2600 parking spaces.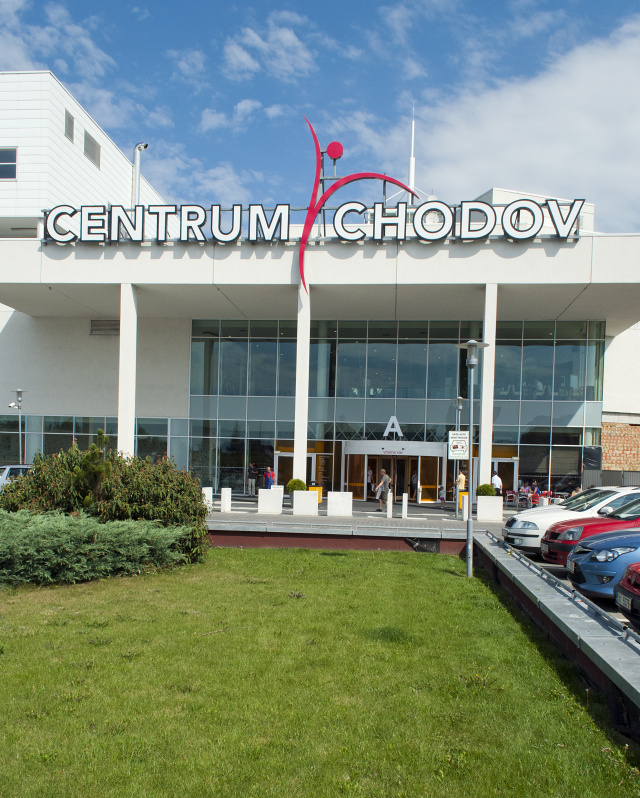 Sipral carried out all entrance glazed facades. These were in conformity with architects´ demands and were designed as subtle all-glazed structures, that are made of aluminum mullions reinforced with steel profiles since they are over two floors high.  At the entrance level the glazed envelope is punched through by revolving doors. Total facade area is 1800m2.
Another important structure of 1800m2, is a roofing of all passages in the commercial center made of rooflights. There is also access cleaning system consisting of movable platforms from which individual skylights can be washed and serviced. We also delivered anti-rain louvers on technological fences on the building roof and on fire valves that are connected in the system of fire ventilation of the building.
Since the Center facades are intricate Sipral also executed other small structures and facades. For example ribbon windows including the rounded window on the eastern facade and the facade and the connecting link suspended ceiling above the Roztylská street. All these structures are linked to contact warming system. With regards to coordination of terms of construction and danger of surface treatment damaging the details of connections, their design and installation coordination showed to be an important moment during construction.