Since its activity commencement in 2005 there have been two giant aquariums (the biggest ones in the central Europe at that time) placed close the travellators in Nove Butovice gallery. Each aquarium´s volume was 37.560 liters, on the top floor there was coral fish placed (about 1400 pieces) and predatory fish (about 100 pieces) on the bottom floor.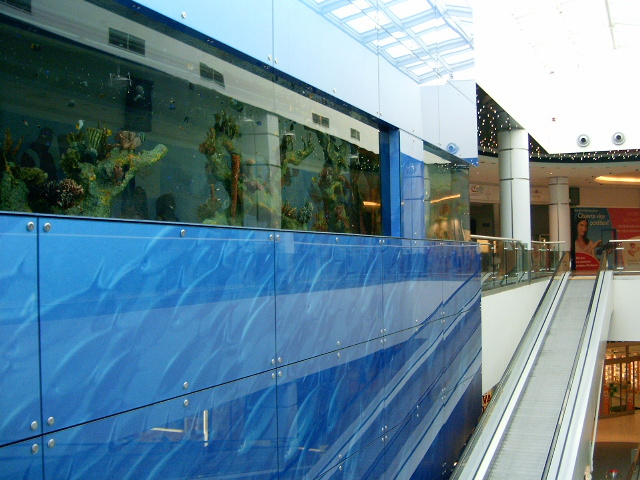 Sipral carried out the steel bearing structure onto which the glass cladding was hung. The cladding with the aquariums created a compact wall running from the basement to the glazed skylight in the 2nd floor ceiling.  Big-sized panes made of heat-strengthened glass were glued with foils with a digital print of underwater world. Glass panes were fixed to a base grid with screwed stainless disks. The glass envelope also includes "invisible" service doors enabling access to each aquarium.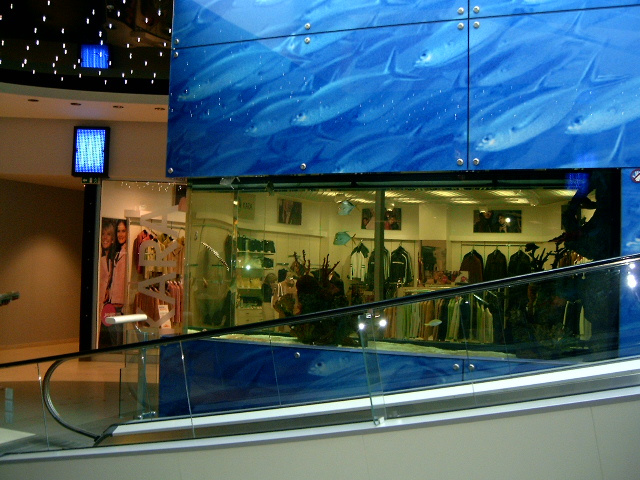 We also executed access system for cleaning and maintenance of the glass wall consisting of a rail above the top edge of the glass envelope an a movable element.   
In June 2010 the whole floor of the shopping center reconstructed and within operational cost optimization the aquariums with the glass cladding were cancelled.