In the very center of Munich Sipral took part in the reconstruction of three administrative buildings in the years 2001- 2003. Right next to the Bavarian government offices there were built an individual seven-storey building and twosix-storey ones. These buildings spread along the whole width of the neighboring block, are structurally similar and differ only in their layouts and back tracts. They are interconnected with passages. On all buildings the top floor is recessive.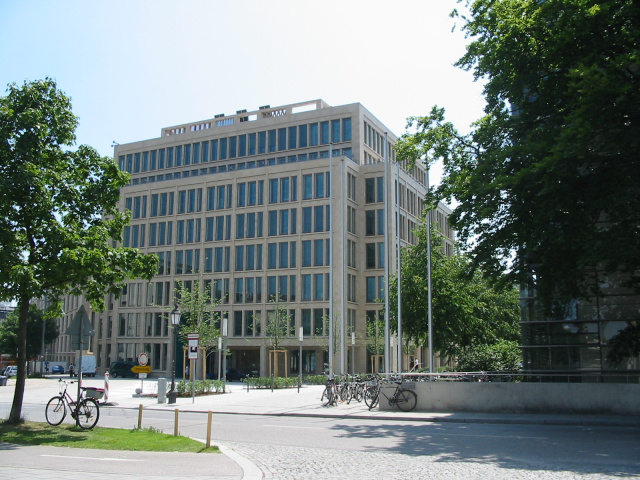 Since there is strong noise caused by intensive traffic in the city center it was necessary to find acoustic solution that would help to reduce noise in the interior substantially. That is the reason why all buildings have double-skin ventilated facades. First of the skins is made of concrete skeleton with inserted opening windows and the second one, which is approx. 60 cm set off also consists of a skeleton with window frame structures made of very subtle profiles so that it could provide the maximum through-vista possible. This external facade envelope and interior partitions around reception were also delivered by Sipral.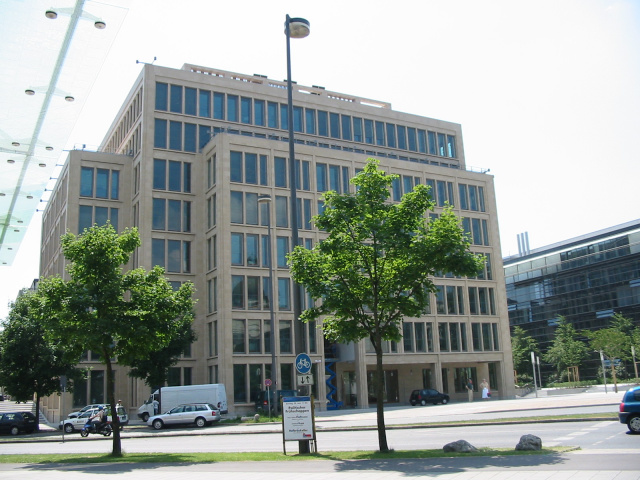 For windows of the external envelopeSipral and Hueck Hartmann developed a unique facade system made of subtle aluminum profiles with a surface treatment in the shade of DB 701 (Deutsche Bahn) and special hinges with stainless pins and washers. While fixed window frames are along the whole perimeter of a window structure, the opening window flap is only made of vertical profiles and upper horizontal profile. In the bottom horizontal part the glass is left free and its fixation is done with structural gluing with 3M strips and Dow Corning DC 895 structural sealant. Hinges located on vertical profiles enable to open a window from the interior by turning up to 180° and provide access for maintenance and cleaning of this part of the facade. From safety reasons window handles aredismountable and they are used only by the maintenance staff.
The interior partitions around the reception of the main building consist of a stick-system structure with panels made of large tempered glass units. Since transport of such large units to their location was very complicatedSipral transported them through the building interior. There was a temporary guide track installed on the ceiling. The glazed panels were then transported on trolleys and a suction frame to their final position.