In the years 2006 and 2007 Adelaide Wharf was made in Hackney, London, on Queensbridge Road along a channel for BLFB, a client. This was a complete delivery of external envelope for a six-floor building (147 flats) with a high rate of socially rented apartments while keeping a high standard of the materials used.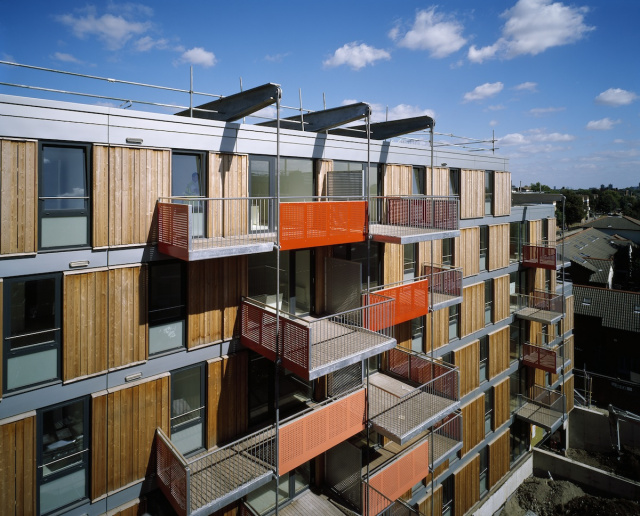 A pioneering housing scheme designed by Allford Hall Monaghan Morris architects used pre-fabrication to the maximum extent. This enabled us to install the external envelope very quickly without any need of scaffolding and in very limited conditions regarding logistics and handling. The bigger part of the envelope is made of 550 pre-fabricated panels made in the Czech Republic, where the non-glazed parts of the facade are titan-zinc clad from the exterior and coarsely cut Siberian larch with FSC certificate. Dominant main entrances in the building are clad with color cassetes made of highly resistant enamelled sheet. Sipral also delivered  other small structures as stick system facades, fire-resisting structures, doors, system of fire ventilation, ground floor structures tested for SBD burglary resistance etc.
For Sipral this foreighn project was unique with regards to the place, segmentation and used high quality materials controlled in course of realization.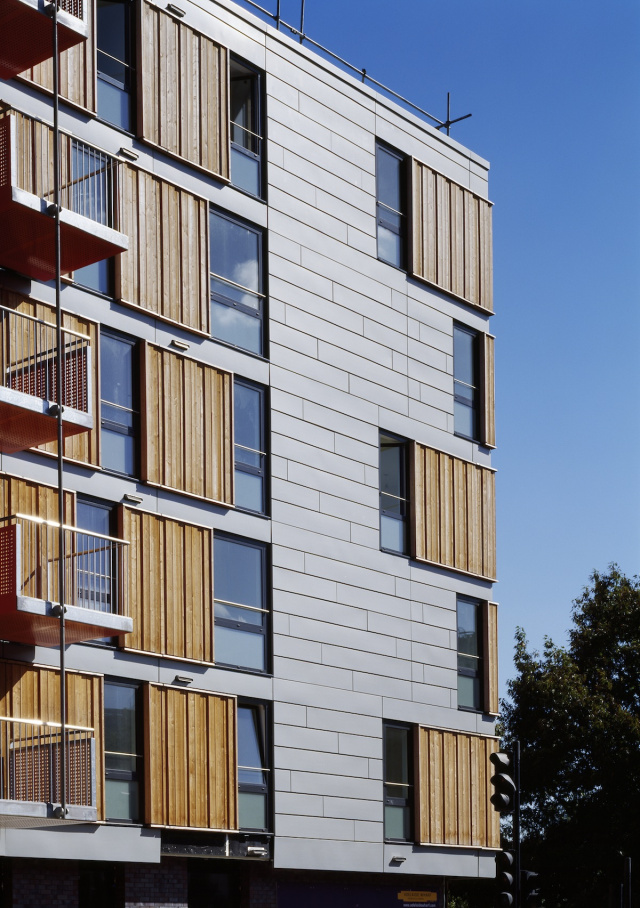 After its completion the Adelaide Wharf housing project was got many important Brittish awards as for example RIBA Award for Architecture 2008, Housing Design Award 2008, CABE Building for Life 2008, Civic Trust Award 2009, Building Magazine: Housing Project of the Year 2009.