Galerie Harfa is situated on a triangular plot in a close vicinity of Sazka arena in Vysočany, Prague. It is the biggest business and administrative center in Prague. There are floors of 49 thousand m2 in total. On the roof there is a terraced garden accessible from restaurants and a food court and it offers a big playground, a skating rink, water elements and multi-media amusement.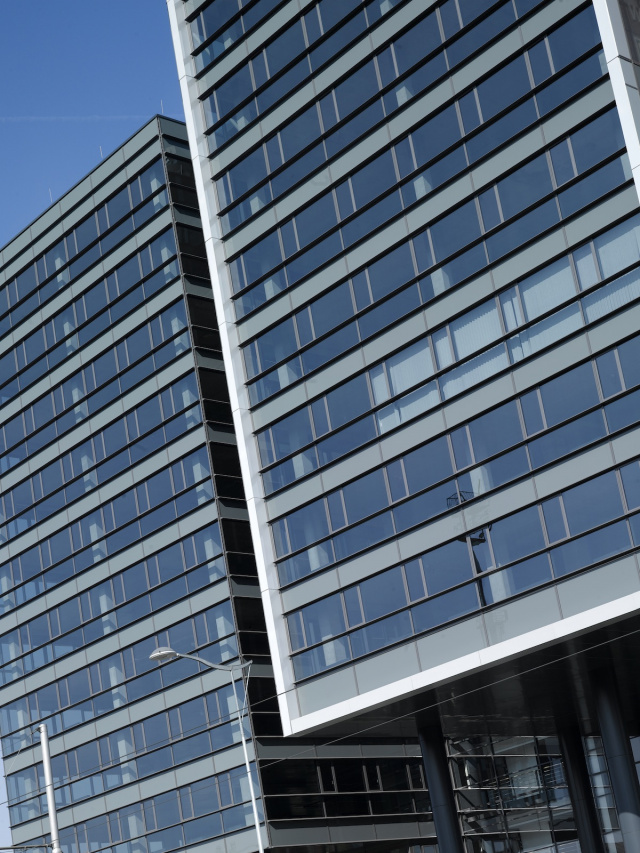 The office building consisting of two wings (eastern and western) connected through a communication link is a dominant of the multi-purpose center. The western wing is one floor lower than the eastern wing and there is a terrace accessible from the communication link.
Visual effect of the building is reached through alternation of glazed and fixed parts of the facade and a contrast of a strictly regular facade grid of the business center base and irregularly alternating blocks on the administrative building facade. The irregularity is also emphasized with two-floor loggias distributed irregularly on the eastern facade of the eastern office tower.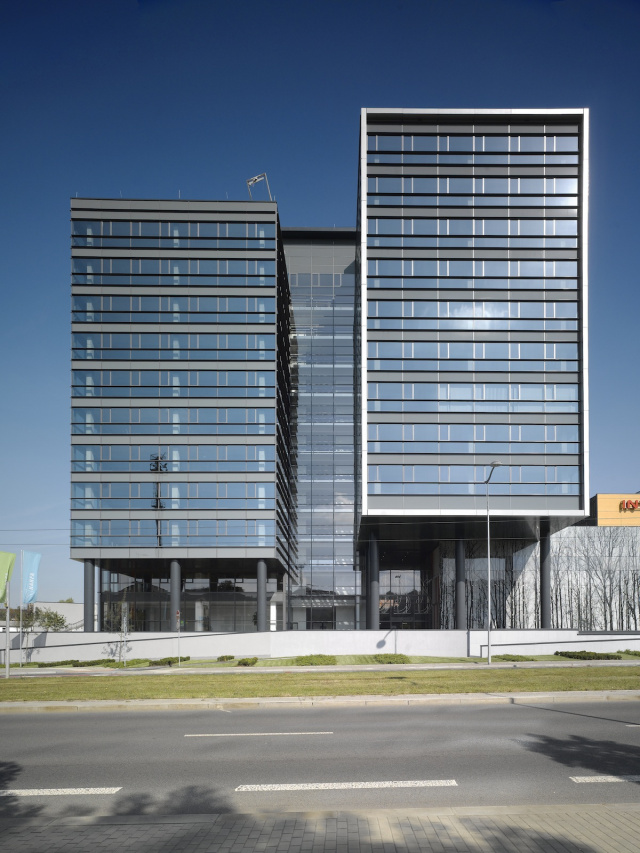 Sipral supplied the envelope of Galerie Harfa. The administrative building envelope consists mainly of a glazed element facade on its 12 000 m2 approximately. The most typical element panels of 2 700 × 3 500 mm and  3 000 × 3 500 mm are an insulating double glazed unit, shadowbox and window frame constructions of windows, entrance and balcony doors. Shadow-boxes of two colors (white and dark) and window panes (white and transparent) alternate deliberately to create a random combination of these materials and a contrast to the strictly regular grid of the shopping center facades. The facade on the top face is ended with a parapet made of aluminum sheet. There is GOMYL facade maintenance system. Sipral again used Trace & Tracking, thanks to which it was possible to trace movement of individual components of the element facade.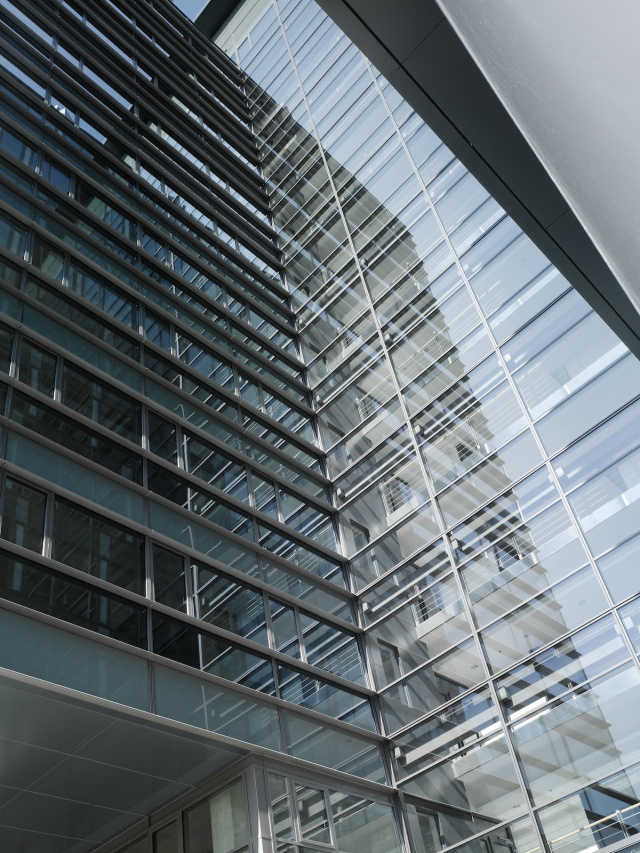 Sipral also supplied stick facades of skylights, point-fixed facade and point-fixed ventilated facade and Trespa cladding. 
A significant element is a facade at the main entrance into the business center, for with the Moshe Zur Architects International architectonic office designed original glass facade elements. This is a unique facade with a motive of bare trees created with GlassJet technology by IZOS factory used for the first time in the Czech Republic. The picture on the facade was burnt in 2000 glass panes of various size, the biggest of which is about 1,5 x 3 m. Each pane is like a piece of puzzle, an original part of total image. The winter alley was difficult to create mainly because of the logistics. Glasshouse workers labeled individual panes with unique codes and lined them so that when transported to site could be placed directly on pre-determined spots. Thanks to this unique labeling each glass can be easily identified and substituted in case of need since the digital prototype is archived in the glasshouse.