According to the investor the aim of Main Point Karlín project was to create a new standard of offices: "Fresh air, daylight, logical zoning of space, communication centers, quiet workplaces – that is MPK. Technical background is designed with respect to the environment..." and a roof with a garden accessible all year offers a view of Prague historical center.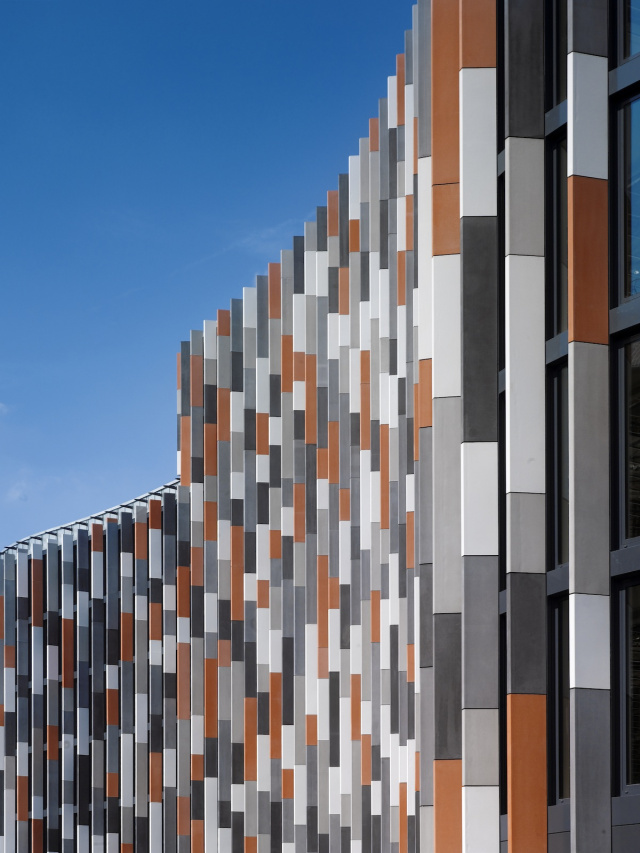 Other MPK's exceptional characteristics are opening windows, air-conditioning system respecting natural flow of air and natural daylight that comes to internal spaces through the central atrium. Non-traditionally oblique shapes of the building enable free use of the space. Thanks to modular zoning of the facade the space can be adjusted horizontally and vertically.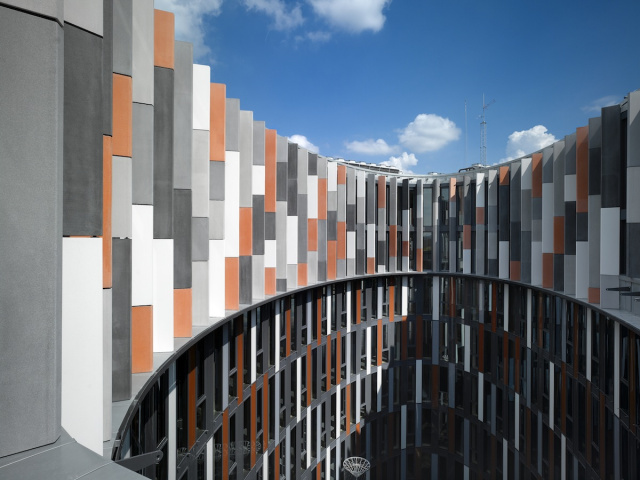 Sipral supplied the external facade envelope. The main part of external facade is made of vertical ribbon windows – AWS 70.HI system in combination with a striking envelope of glass-fiber concrete shaped pieces.In the concept it was necessary to take into consideration high standard demands of thermal, technical and acoustic parameters of the envelope as well as a great dimensional and color diversity of the shaped pieces. Individual glass-fiber concrete pieces are suspended on aluminum hooks and interconnected by rectifiable pins. This system creates a unique jigsaw puzzle, enables precise final rectification and easy taking out of individual pieces in case of service and the like. The shaped pieces are made of Fiber C glass-fiber concrete boards that are fabricated with a unique technology in Germany as flat and then bent in special forms.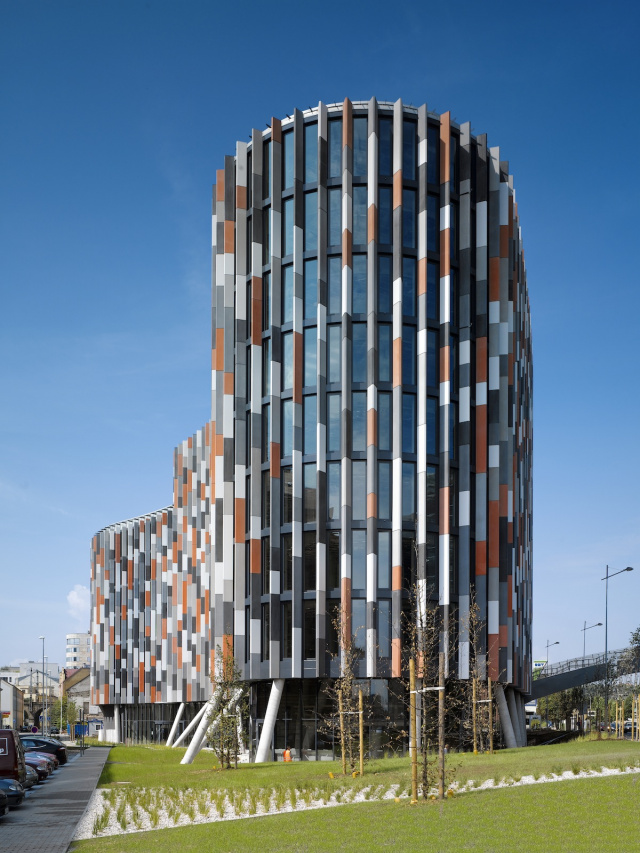 There are 2 620 pieces in 5 color shades and four basic lengths. To develop fitting, material tests, production technology and transport of facade elements put high demands on coordination and logistics. It was necessary to plan and prepare the supplies to site exactly in coordination with laying of individual elements according to their length and color. We fully used the Trace&Tracking application, so that we could see in what stage the individual elements of the facade were. Thanks to coordination and cooperation of all installation compounds it was possible to hang the whole envelope in three months under extremely inconvenient conditions of last winter.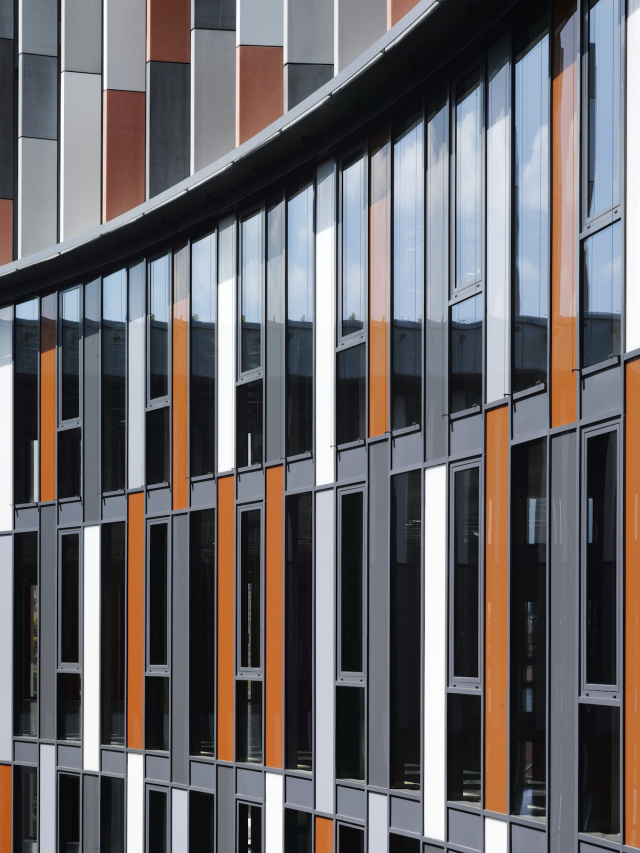 Main Point Karlín won the MIPIM Awards in Cannes, in the category of the best office buildings. It was awarded within the International Property Awards real estate competition and came first in the Best of Realty 2011 in the category of New administrative centers.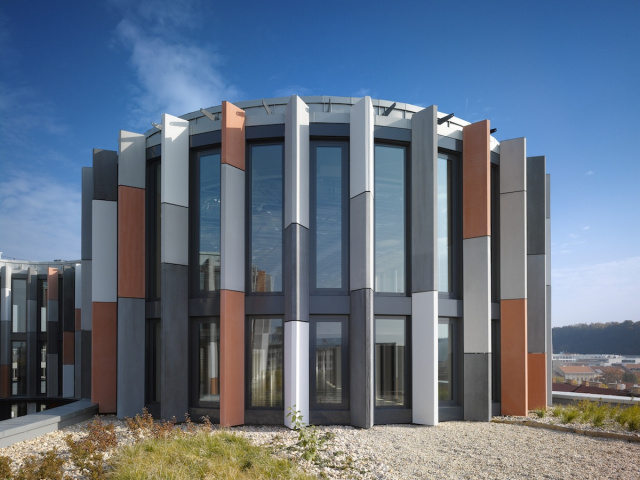 Main Point Karlin got the Leed Platinum certificate awarded by the U.S. Green Building Council. This is an international award for the respect of the environment. There are only ten buildings like that in Europe, the building in Prague got 87 points out of 110 possible and comes first with the highest (Platinum) certificate. It achieves outstanding results in the area of energy saving and quality of internal environment. There is a unique external envelope with vertical glass-concrete pilasters working as solar-control grills. The building is cooled with the Vltava river water or induction units thanks to which it reaches incomparably better parameters of internal environment quality (level of noise and the like).