A new headquarters of IPSAL C.R. s.r.o. in Pankrác, Prague, was created with a sensitive reconstruction of an approximately 50 year old building. A two-storey building built in the style of socialist realism in the beginning of the 60's as a part of civic facilities of Pankrác II housing estate. Originally the building started to be used permanently with the aim to distribute and provide service for CTK – Pressfoto, a multinational enterprise. In course of years is used to be a post office or an office building later on.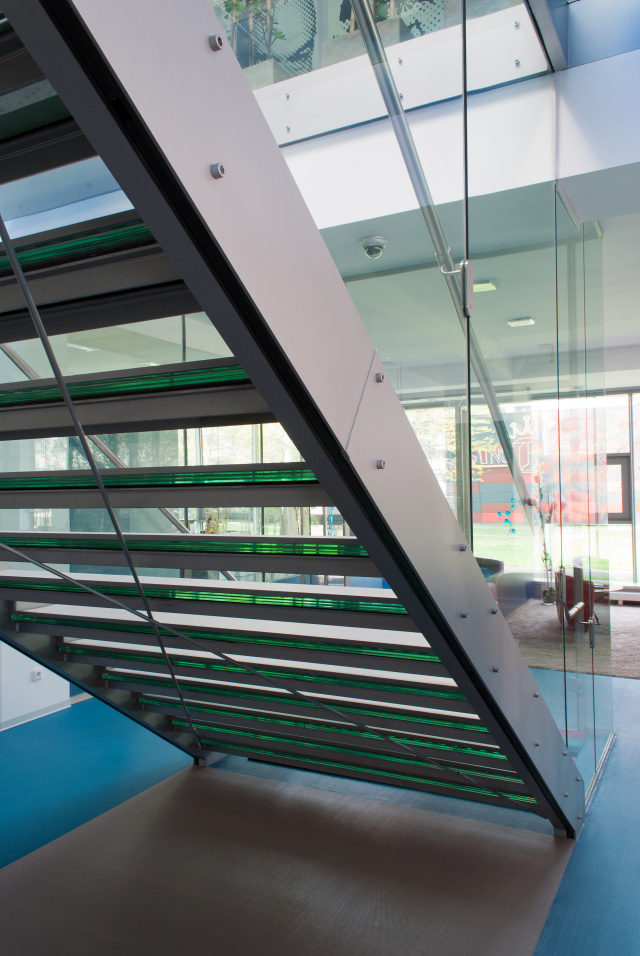 Having undergone a total reconstruction it got a sample room of floorings with a background and a meeting room. In the basement there are administrative spaces, storerooms and a garage.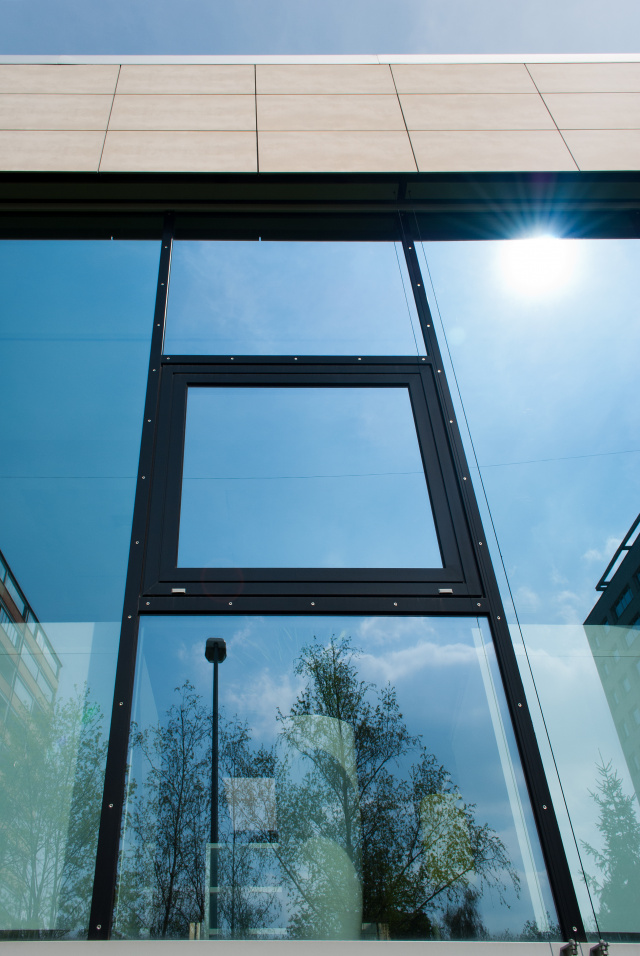 Sipral delivered all stick-system facades, frame structures of windows and doors, glazed canopies above the entrance internal all-glazed partitions and an internal staircase.
Stick-system facades on the 1st floor are made of Schüco FW50, with inserted tilting windows of Schüco AWS70hi and Schüco ADS70hi doors. For the frame structures in the openings on the first underground floor there was used the same system.
Interior all-glazed partitions that form the door space at the entrance, a meeting room and frame entrance to the staircase are made of a single thermally tempered glass along the whole floor height. There is an all-glazed door with Dorma fitting. 
Between the ground-floor and the first basement floor there is an interior staircase with a steel bearing structure and glass steps delivered by Sipral. The steps are made of glass laminated through a milk foil and have a slip-resistant finish.