Campus Science Park forms a part of a large-scale project in the western part of Brno. The whole premises include a university campus of the Masaryk's University, Campus Square shopping center and Campus Science Park office buildings. Campus Square and Campus Science Park form parts of a newly constructed project called The Campus developed by AIG/Lincoln.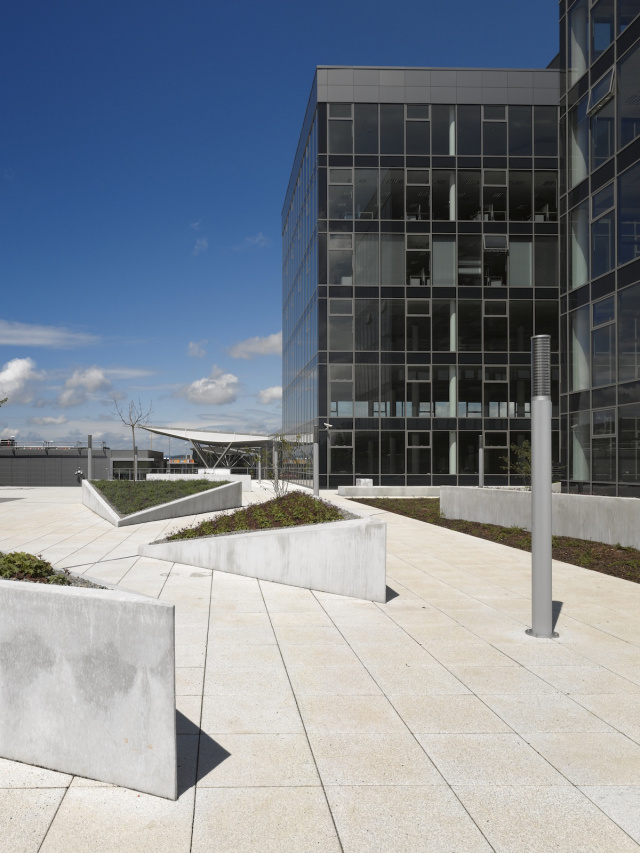 The premises are situated in Brno – Bohunice. In close vicinity the premises are linked to the teaching hospital in Bohunice and Moravský zemský archiv. It can be reached easily thanks to the feeder to D1.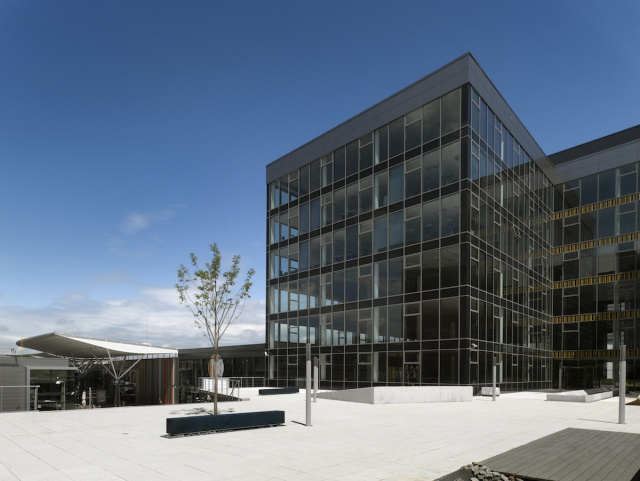 Campus Science Park is divided into several buildings that will, when completed, create an enclosed square together with Moravský zemský archiv. Currently there are buildings A and B completed, other builgings are in preparatory stage.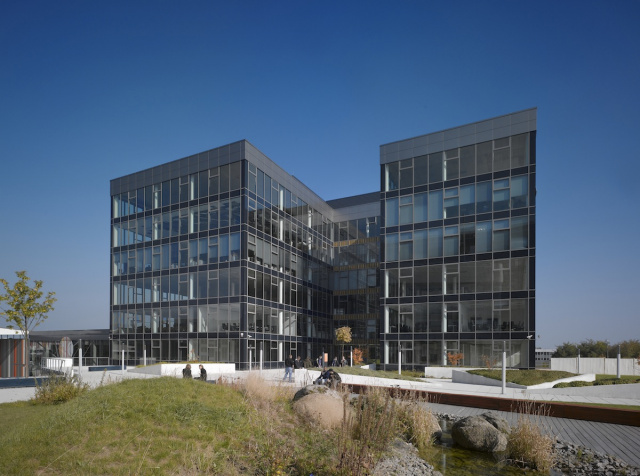 A building was done in 2008–2009, B building in 2011–2012. Layout of A building that directly follows on the Campus Square business center is right-angled in a shape of H letter. Building B follows on A building and its layout forms T letter. Both buildings have six floors above ground and three floors under ground.
Principal part of facades on both buildings is made of element facade. Total scope of element supply on both parts is approx 10 000 m2. Basic element is a module of 1,5 x 3,8m glazed with insulating double-glass. Non-transparent parts of modules are set with enamelled glass, that is equipped with patterns on the place of entrances on the western facades. One third of facade modules have a tilting window that is mounted in the top part of a module. In entrances into the buildings there are mechanical all-glazed revolving doors and two-leaved doors.
In the basement on the eastern side of both buildings there are stick system facades. Total scope of supply on both parts is approx 800 m2. The facade is glazed with insulating double unit glass of 3,5 x 2,5 m maximum size. In entrances into retail units in basement there are three-leave folding doors that also enable cars being offered enter their showroom.
A fire wall on the 1st under-ground and the 1st above-ground floors between the A building and a shopping center of approx 125 m2 in total was also a part of our delivery. The wall is glazed with fire-resistant glass and completed with water sprinkling which gets activated in case of fire.