A new modern office building consisting of 8 floors grew up close to the Pražského povstání metro station on the outskirts of Podolí. Mimolimit s.r.o., an architectural studio incorporated the building into the corners of the Lomnického and Dačického streets, where the main façade of the building continuously links the arched external corner.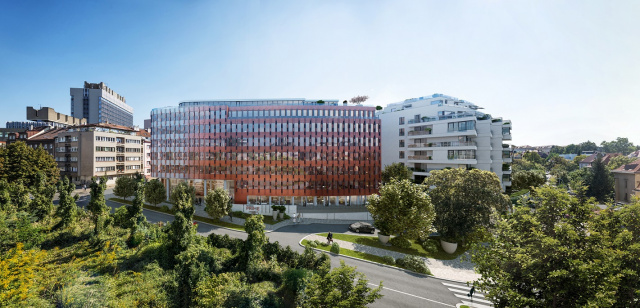 Sipral provided a complex delivery of the façade cladding on this building. Its largest area consists of a modular façade designed as a combination of opaque parts, fixed glazing and opening windows.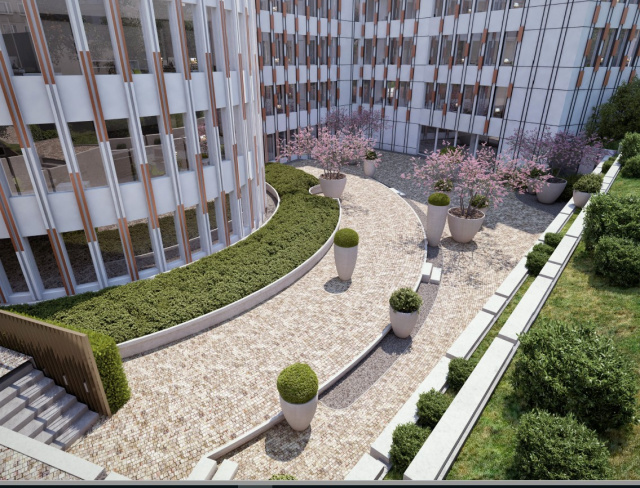 The façade is complemented by protruding vertical space boxes that contrast in colour with the light façade. Boxes and opaque surfaces are made of bonds (composite slabs). The opaque surfaces of the main façade are gradually changing from a copper to a white hue. The façade modules also form the arched corner. Here the individual façade modules are made of bent profiles and bent glass. Also the remaining parts of the building have element façade, including a polygonal cylindrical part made of straight parts that faces the courtyard.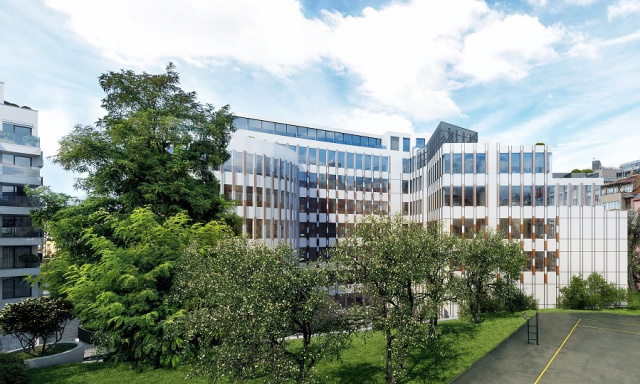 The stick-system façades are mainly glazed areas of the ground floor, entrance parterre and retreated last floor. In addition to the northern façade and ground stick-system façades, the entire building is equipped with external shading and glazing is complemented by motor-operated lamella louvers. Additionally, modular and raster façades interconnect the adjoining ventilated composite slab in some areas.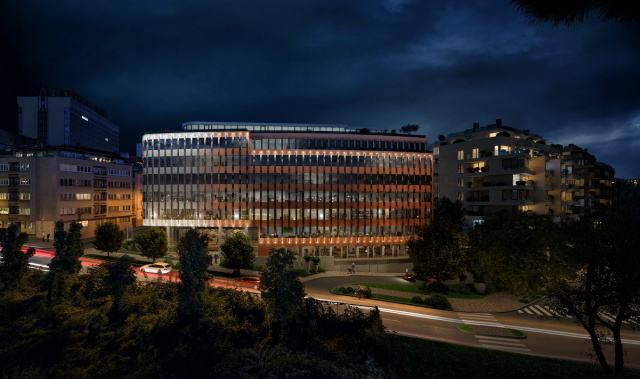 On the façade of the parterre, there is an interesting design of the main entrance – the carousel is complemented by a superstructure, which goes through the height of the whole parterre, i.e. over the height of two floors. The carousel itself is lined with sheet metal elements in the patina of copper. The stick-system façades on the ground floor are delicately complemented with a cladding of the white-shaped GRC (glass reinforced cement) pieces. The same material is also used on the exterior lining of circular concrete columns at the bottom of the building.