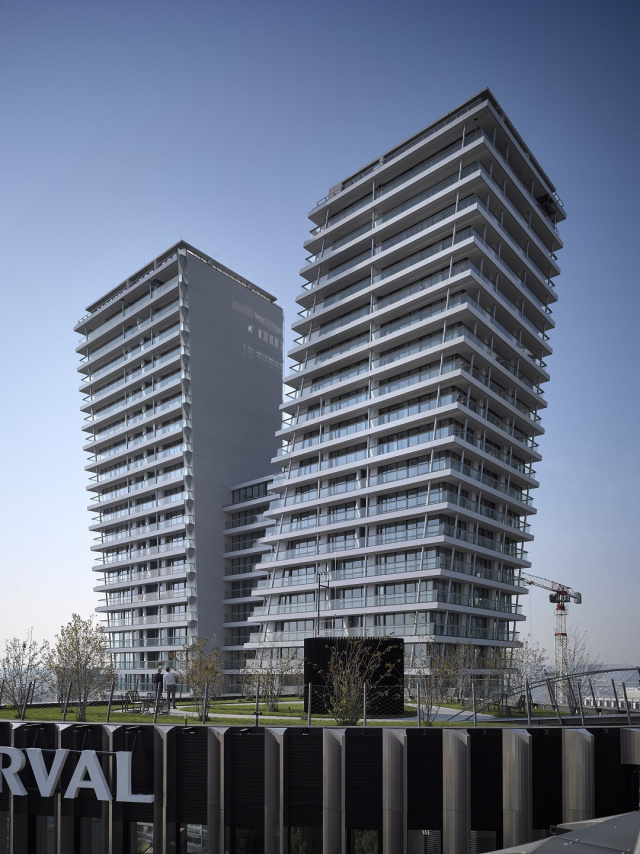 In its 30 floors, the residential V Tower, Prague building will offer 130 luxurious apartments with breath-taking views of Prague and its surroundings. The fantastic panorama can be seen from every room thanks to at least one fully glazed wall. Moreover, all lounge rooms offer wide sliding doors leading to balconies, which run along almost entire perimeter of the building.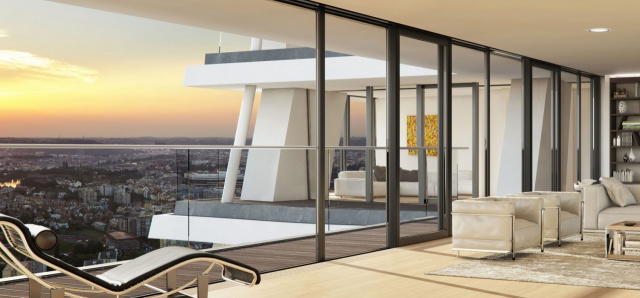 The name of the project - V Tower, Prague - corresponds with the building's shape, which is composed of two towers forming the "V" shape. The towers are inclined, the distance between them increasing gradually, so the outmost wall on the last thirtieth storey, whose ground plan consists of two rectangles, considerably overlaps the ground-floor area, seemingly "floating in the air".
SIPRAL won the contract for the façade envelope of the building in 2016. The overall volume of the supply of glazed walls and large-format sliding doors amounts to approx. 10,000 m2. The fully glazed framework structures, structures with sliding wings and full-height windows have been derived from the Heroal system in SIPRAL's logistics centre for production and storage in Jirny near Prague. 
"The assembly of a single floor from the moment of site acceptance until the final passport took us, in average, less than a fortnight," says the site manager, Antonín Beneš, continuing: "Moreover, thanks to excellent preparation, responsible attitude of the investor and work coordination, we can proudly declare zero work injuries." 
The project has already received the prestigious certificate LEED Platinum, which guarantees not only comprehensive sustainability but also excellent energy balance and high indoor environment quality. The façade envelope by SIPRAL contributes to all of these factors.