AFI Vokovice, a new administrative complex can boast about original architecture and its latest technology equipment. It was erected on the border between two Prague districts – Vokovice and Veleslavín.  Its users have thus the city centre as well as the most important international airport in the Czech Republic within easy reach.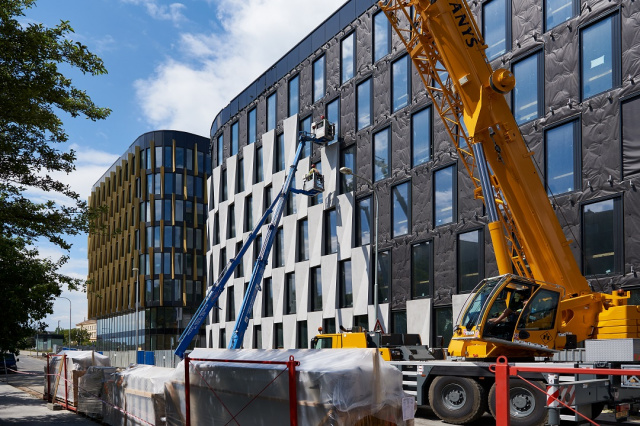 The project consists of two visually communicating buildings reaching six and eight floors. The area of 14 thousand square meters will provide its tenants with office and retail spaces. Underground garages can accommodate 285 vehicles.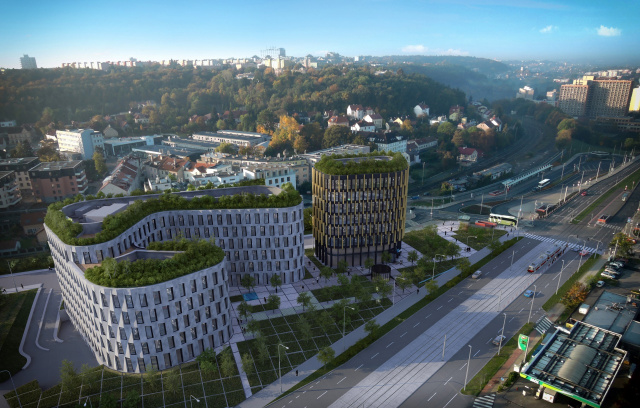 The investor assigned the project to DAM architekti, a renowned architecture studio that took part in Main Point Karlín project. This office building got LEED Platinum certification as the first one in the Czech Republic. The AFI Vokovice project is designed energy-efficiently and received the award for the ecologically demanding character and influence on the environs in the category LEED Platinum for both buildings.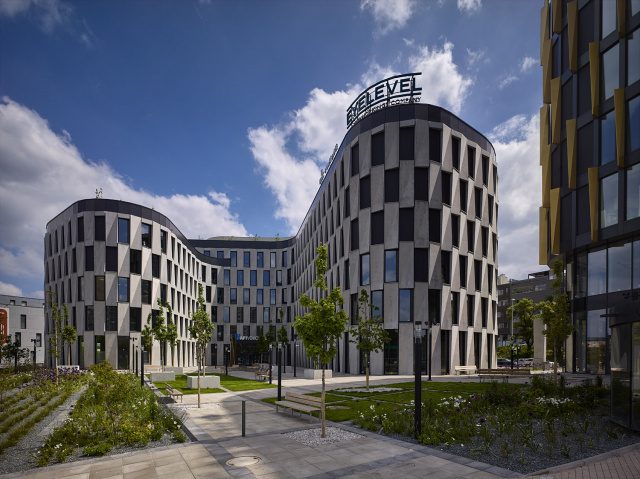 The façade of a higher B building supports verticality of the external corner with its narrow inter-window pillars and contrasts with a calmer mass of the back A building. There Sipral delivers and installs complete stick-system façade on the first two floors as well as window structures. The B building will have an element façade, aluminium sheet cladding, external louvers and glass-fibre elements of interesting shape from Sipral.