In this case application of structural facade proved that glazed peripheral envelopes can be used successfully not only on modern administrative buildings in cities but also on buildings outside conurbation.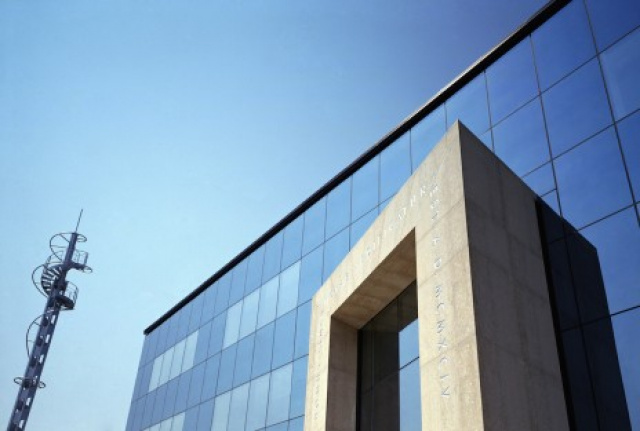 We can see that in case of sensitive approach and in combination with traditional materials glass facades can be used also in environment where it seemed inappropriate until recent times. On the facade of Transgas transfer station 50 meter long and 14 meter high the system Fenster Werner was used with Stopsal Supersilver clear glass that is non-transparent in the part of glass cladding, painted on the position 2.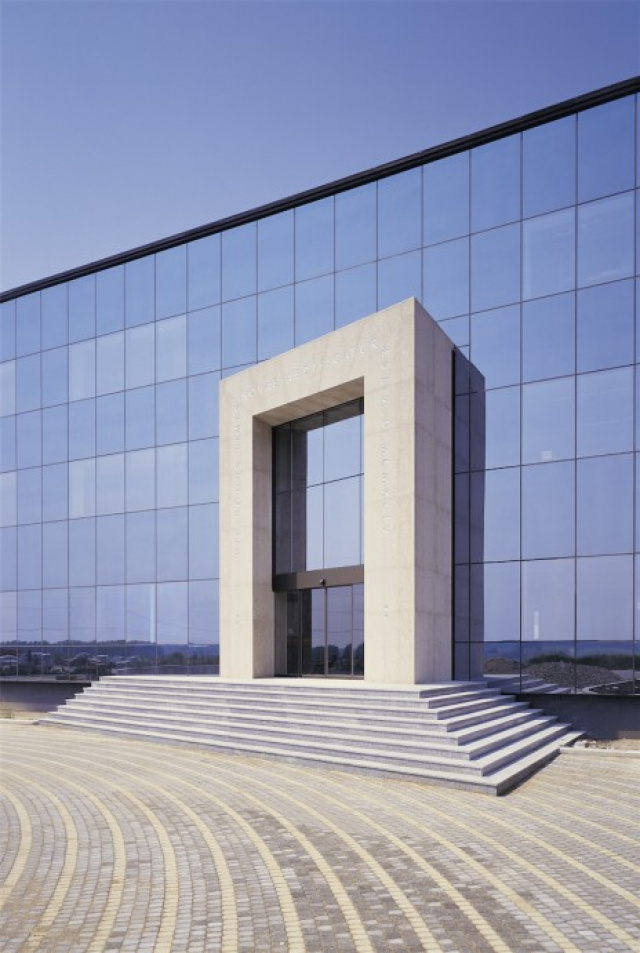 It was an intention to make the whole facade reflective. Reflection of the surrounding countryside dematerializes the whole space. The building constructed on the border between the newly formed Czech and Slovak republics is to be a modern symbol of entrance on the Czech Republic area. The entrance gate is made by a stone portal dominating the space in front of the building. At night halogen lights installed in the parapet and on two masts create impressive atmosphere.
Apart from the front facade Sipral also made the administrative building back wall cladding, where we delivered internal partitions and fire rated constructions as well. Our company also delivered windows into technological buildings.