On the right side of the main entrance into the exhibition grounds in Brno there is an administrative building of Brněnské veletrhy a výstaviště headquarters. Originally the building was constructed in the 60's so in 1994 it required total re-construction.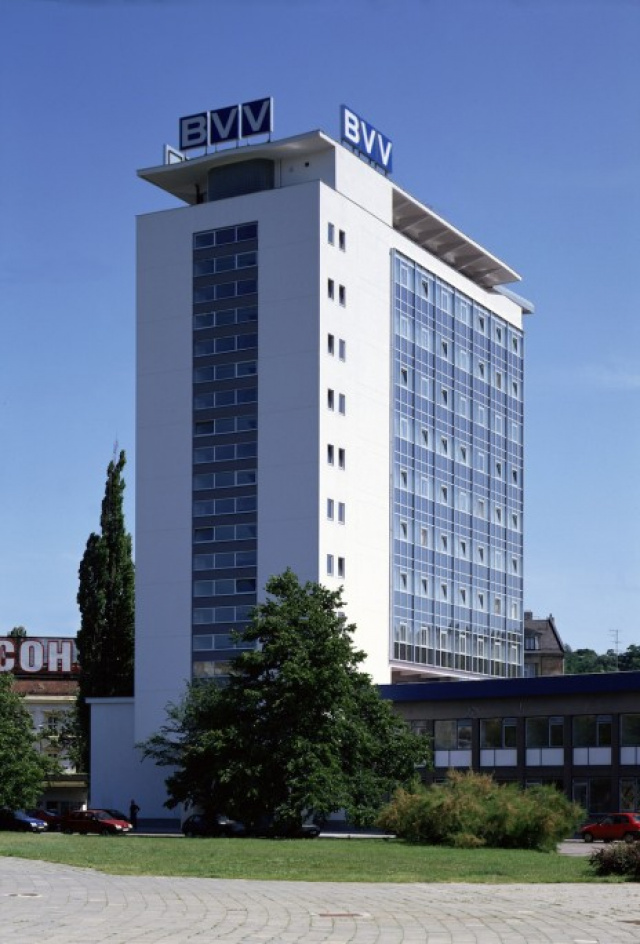 From June to October 1994 Sipral designed, manufactured and installed a complete new light peripheral envelope. The new facade meets all contemporary technical and quality demands while keeping the original aspect of the building to the maximum degree. Rightfully the building became a dominant feature of the exhibition grounds entrance.
The facade was made of Hueck KF 60 system with specially rolled visual profiles respecting the architect's demands that highlight vertical zoning of the facade.  Stopsol supersilver clear glass units were used in combination with enameled glass units in the spandrel part.
Sipral also delivered glazed opening structures to the 1st and 2nd floor of Hueck 2.1 system. So quality of machining and installation, short delivery terms and advanced technical design enabled Sipral to present itself in the Moravian metropolis.