The construction of Sipral's own manufacturing facility took a very short time, as Sipral used its own technologies and materials.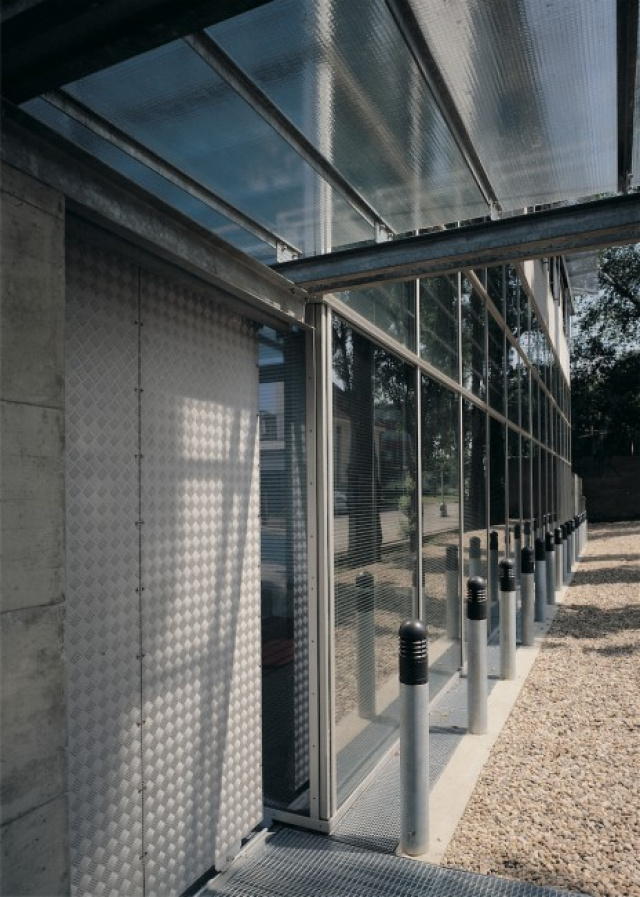 Situated in an industrial area in Prague 10 – Strasnice, in relation to other buildings of this zone, the whole building is clad with a silver corrugated metal sheet and thermal insulation in combination with aluminium windows of naturally anodised surfacing.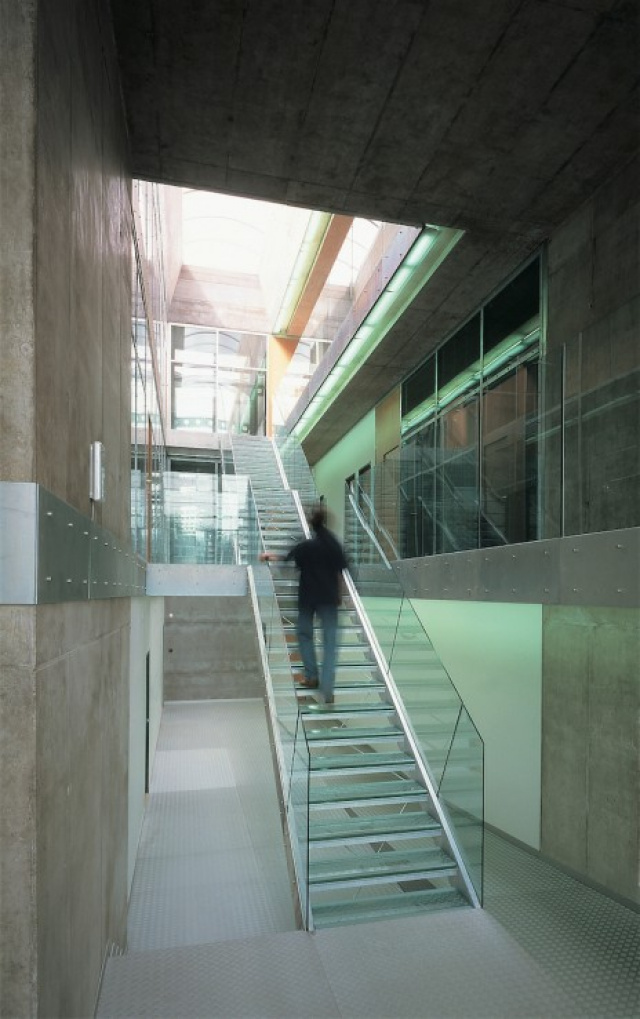 A glazed curtain wall with large insulating double-glass units dominates the object front face. It is combined with anodised aluminium extruded sheets and aluminium windows with external louvers. The slightly bluish shade of the glass complements the silvery areas of cladding. The administrative section is situated in the front part of the building and the manufacturing hall in the longer back part. Both complexes are separated by a cross glazed corridor with external spiral escape staircase, creating a communication, noise-insulation, and escape zone. A combination of elevational concrete boards and natural wood with elements of glass, aluminium and zinc-coated steel can be found in the interior. The glazed staircase and its glass handrail form a contrast with the elevational concrete boards and render the entire space representative and airy. It is possible to look through the main glazed facade, the glazed staircase and glazed walls and see the spacious manufacture hall. Placed in the longitudinal axis of the building is a long rooftop skylight, which illuminates the space as well as visually linking the administrative and manufacturing parts.
Setting off the entire structure to great effect are its various interesting details, such as for example the horizontal exterior sun-shades of steel mesh, which enliven the facades with a play of shadows when the sun is shining. The new office of Sipral forms a fitting and representative manufacturing and administrative base, and moreover one allowing the current capacity of the company to increase as much as three times.