Sipral took part in extensive reconstruction of Koruna palace in Praha 1 quarter on the Wenceslas square as a supplier of glazed fire-resistant structures in the building passage. This project meant a demanding task for Sipral since we had to coordinate requirements of the National Heritage Institute and the architect to create structures that would correspond with the period when the building was constructed, i.e. the 20th century, its zoning and general aspect with demands of Inspektorát požární bezpečnosti (Fire Safety Inspectorate) for high-tech constructions to reach the required resistance in the degree PB 45 minutes.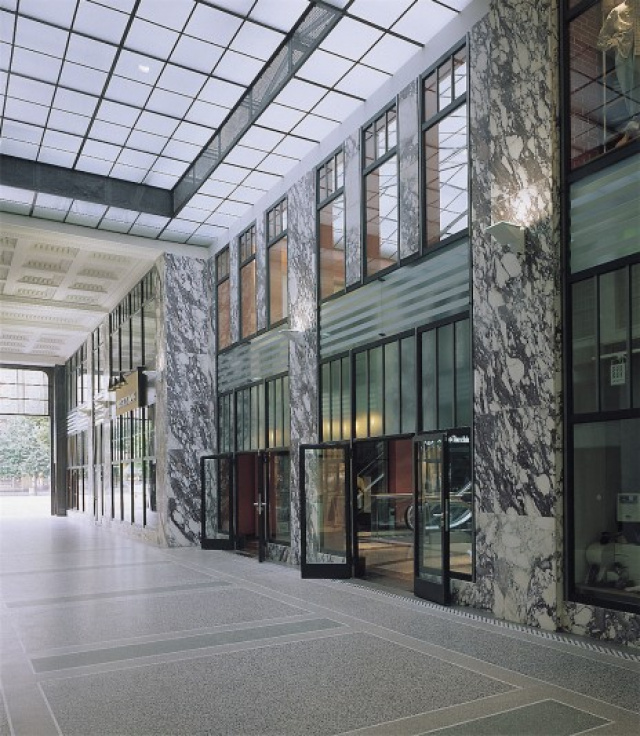 All glazed fire-resistant structures in the passage are made of ABS aluminum system certified for use in the Czech Republic. Pyrostop clear laminated Pilkington glass was used for glazing. Solid aluminum profiles are made in a dark shade. Their aspectual width is made more subtle by installation of aluminum profiles of light shade in vertical direction.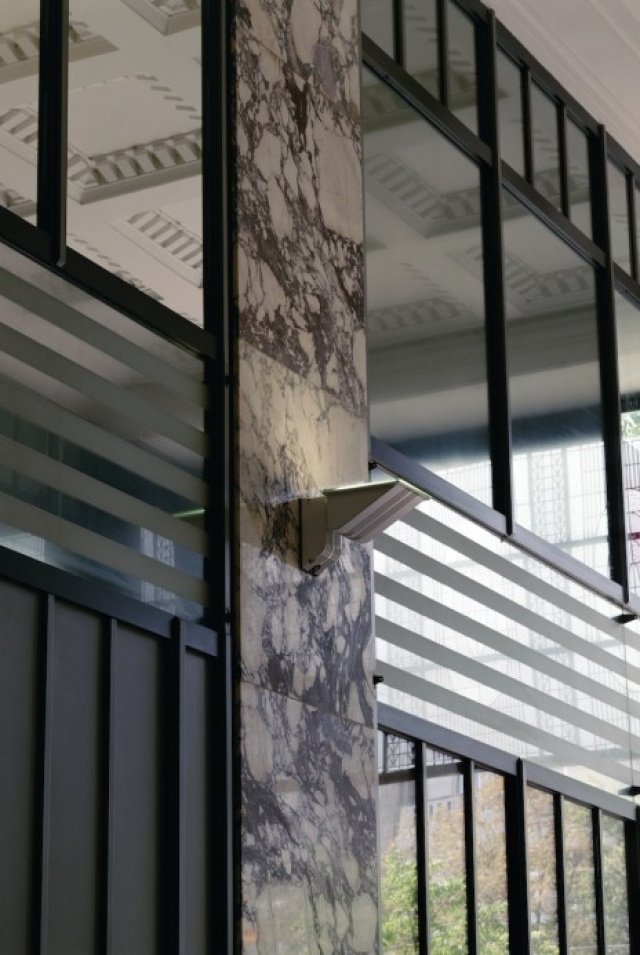 Optical zoning of constructions in spandrel parts is done with sand-blasted mirror glass units in horizontal facade elements. System of the glass unit mounting that respects fire sealing of construction transition was consulted with experts of building fire safety. Door structures in the shops are equipped with closers that ensure readiness of the whole construction to resist possible fire.
Some door structures in common communication areas of the passage use all-day opening from operational reasons. In case of fire these doors are connected to EPS central fire alarm system that enables to close them automatically. Glazed structures done in Koruna passage prove that it is possible to combine demands on aspect and high technical demands in a sensitive way while ensuring fire resistance of glazed walls.