In 1996 a construction of a big Panasonic manufacturing complex in Pilsen was commenced. Takenaka Europe and its design team led by the architect Tetsuji Yuki accomplished successfully this demanding task, the design and construction.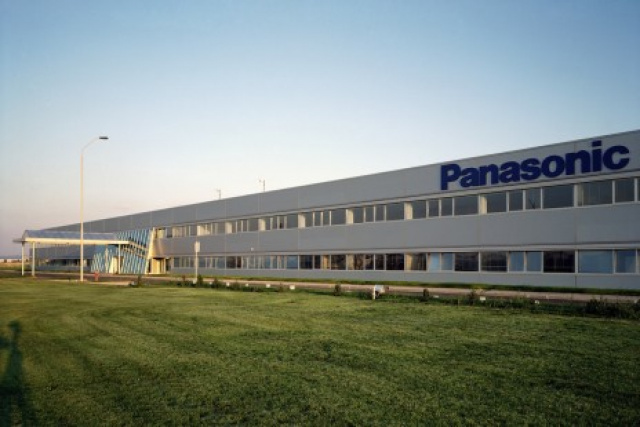 Sipral´s delivery forming a part of the above stated manufacturing complex consisted of the administrative building cladding. The peripheral envelope is made of Hueck 2.1 ribbon windows system continued in the spandrel part by a cladding with silver sandwich panels with micro profiling. These 60 mm wide polyurethane panels are anchored to the building structure through aluminum bearing grill. Vertical covering strips between panels create an elegant negative joint. All connections are made as hidden and together with returned corner elements of facades they help to create a very noble appearance of the building. The ribbon window heads are bordered with a continuous solar-control grill of various shapes made of Silbermetallic Alucobond.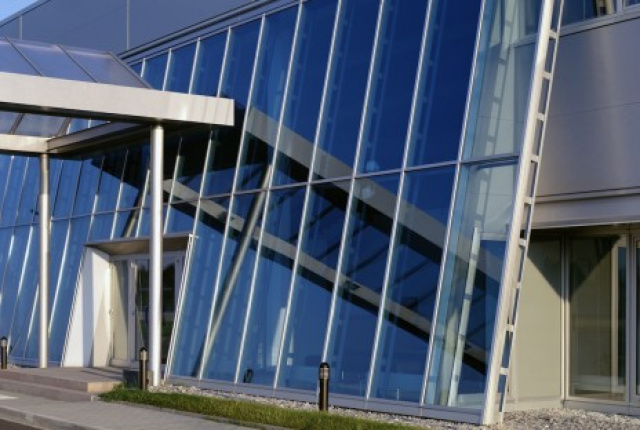 The entrance part with a sloping glazed facade of Schüco FW 50 system dominates the administrative building. The facade is anchored to a subtle bearing steel structure. The entrance to the building is formed by embedded doorway with panic fitting door enabling free escape of people from the endangered space.  Connection of the facade to the vertical peripheral envelope is done through triangular side facades made of sandwich panels. Planibel Dark Blue from Glaverbel was used for the glazing itself.