"New Engineering Building" project won by Sipral in autumn 2013 became a long-awaited comeback onto the British market after the long period of economical crisis. This monument building is located in the very heart of the university town of Sheffield (Leavygreave Road) and invested by the University of Sheffield. It is the highest investment in the history of teaching and education. The University's main aim is to develop the greatest and best equipped technical teaching premises and laboratories in Britain with 7-day-a-week and 24-hour access for students.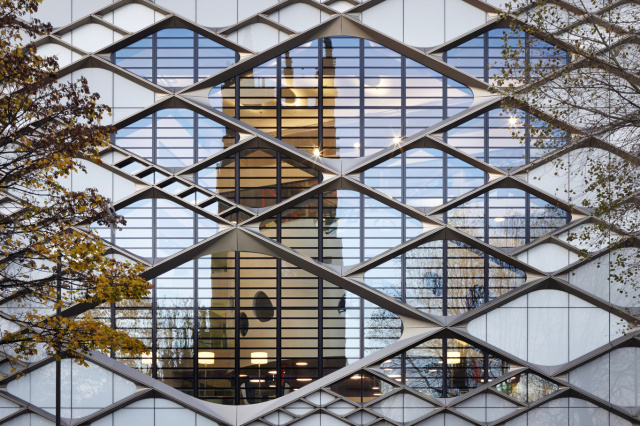 The new building officially baptised during execution as "The Diamond" shall provide 19,500 m² of useful floor space for the technical faculty of the Sheffield university (9 lecture halls for 80–400 students, 6 flexible schoolrooms for 80–160 people, over 30 group and relaxation rooms and 19 technical teaching laboratories with specific equipment – for example a room with an aircraft engine) and about 5,000 places for students from all over the world.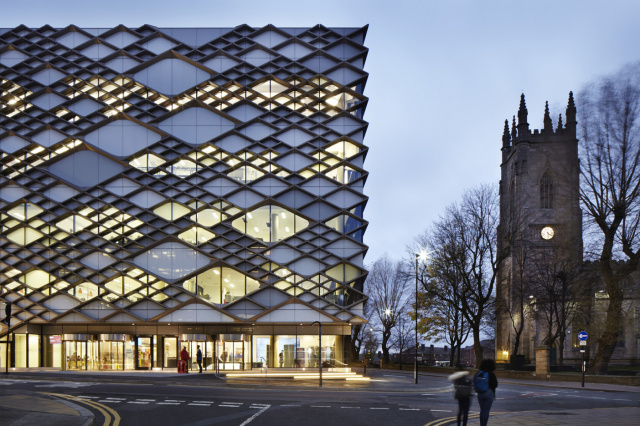 Sipral won the tender for a complex supply of external envelope. The biggest part is formed by element facade of approx. 6000 m² and consists of 803 unique elements (a typical size of a module is 1.8 m x 4.5 m, the greatest height of 5.5 m, the smallest height of 2.2m). Modules are made from system aluminium Hueck profiles designed especially for this project in RAL9004, a black colour shade. Most of facade elements are all-glazed. On each element there are 2 pieces of glass panes but sometimes even 12. The panes are of various shapes, sizes and compositions.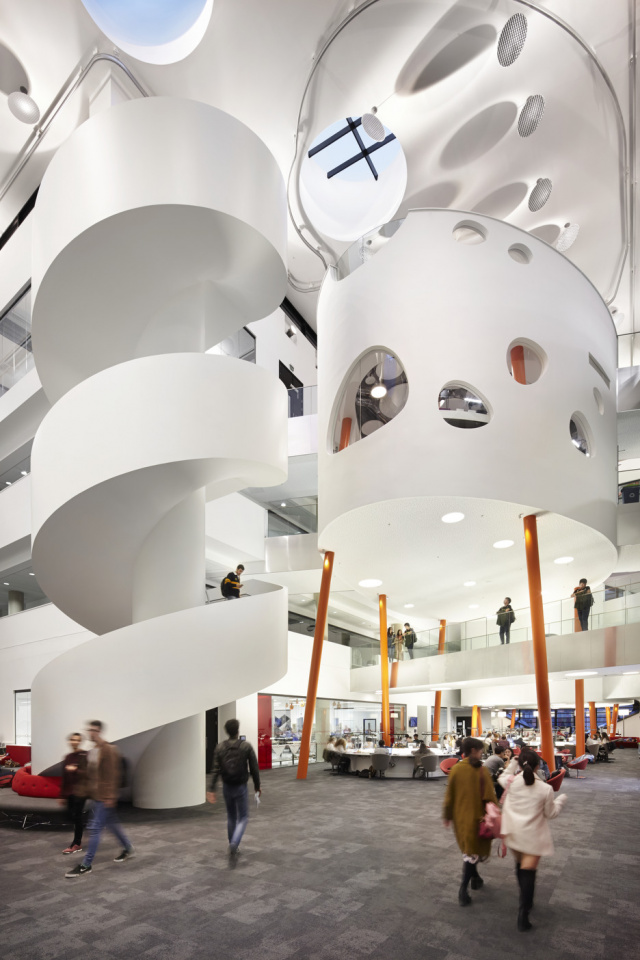 Final cladding consisting of specially bent aluminium sheets, so called Lattice represents a specific and unique delivery. Thanks many tests, presentations and mock-ups we reached the final required shape, aspect and fixing on the facade. The lattice is formed by 2-mm-thick aluminium sheets of various lengths (1-5m) with a specific segment bends on both ends. Exterior facade is composed of 10,814 pieces with a bronze surface treatment. Interior facade consists of 2.707 pieces of black Lattice.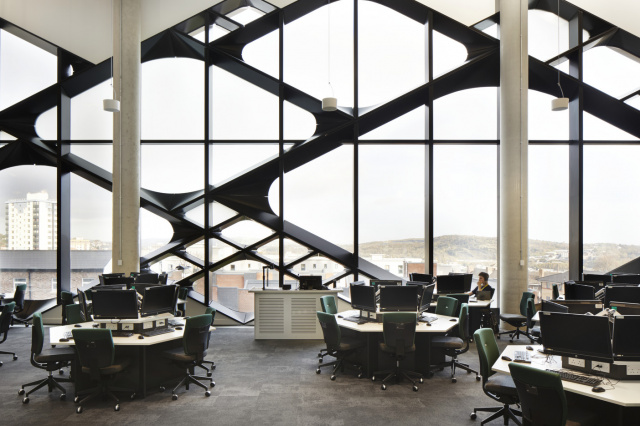 Complicated stick-system facades of atriums have total area of 681 m². A substantial part of the panels is formed by frameless opening glazed louvers aimed for natural ventilation and smoke exhaust in cooperation with similar opening louvers this time with frames in the roof stick-system Clerestory facade Clerestory of 273 m². Other three corner stick-system facades on the ground-floor (583 m2 total area) are situated in the place of entrances into the building. Sipral also delivered 32 doors on the ground-floor, 8 entrance revolving doors with manually opening, small structures of anodized suspended ceilings and the like.