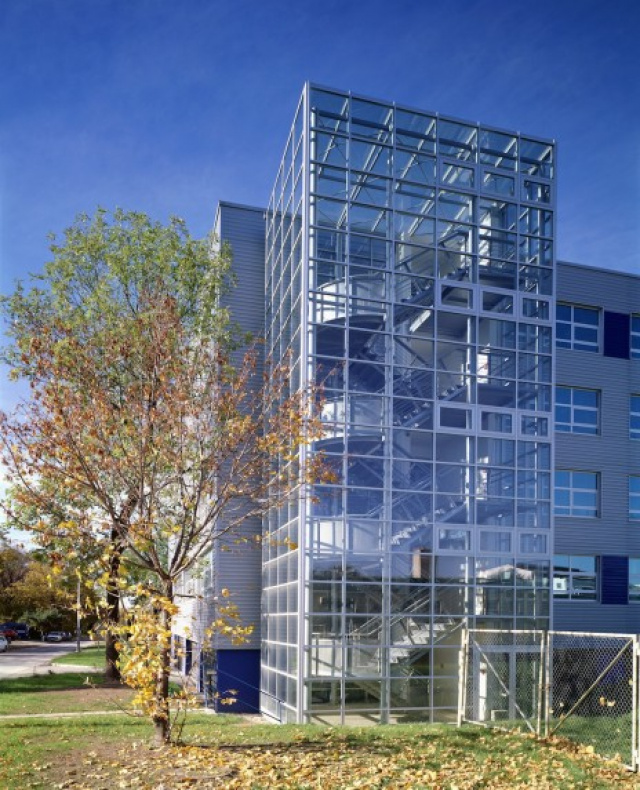 External envelope of the new building that is connected with the original one through a covered tube, is made of a semi-structural facade with framed windows on western, southern and eastern side. Schüco FW 50 was used on the windows and also the 3 meter high glazed skylight in the ceiling (in the shape of tetrahedral pyramid) is made of it.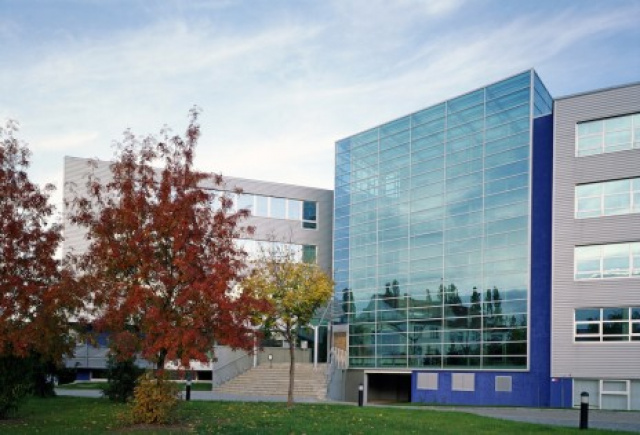 Main entrance is made of subtle spatial steel structure roofed with a Schüco semi-structural facade under which an entrance revolving door is placed. A big glazed canopy of approximately 50 m2 was also a part of realization.
Safety is ensured by using fire-resistant walls and ABS barrier complemented with escape staircase – a steel structure with Schüco FW 50 structured elements.