Amager Bakke has become one of the most modern and most environmental-friendly waste-to-energy plants in the whole Denmark. It is able to process more than 400,000 tonnes of waste per year and to supply low-carbon electricity to approximatel 550,000 citizens and heat to 140,000 households in Copenhagen. Price of the building is estimated to nearly 4 billion Danish crowns, i.e. approx. 536,2 million EUR.The architects from BIG have not designed the building only as a waste-to-energy plant. It has also become a place where the families can spend their time.The building is erected in a shape of ski slope where visitors can enjoy various sport activities such as skiing, mountain climbing, cycling or walking. The surface of the roof, where grass and trees are growing, is adjusted accordingly. The waste-to-energy plant has become one of the highest buildings in Copenhagen.Sipral has supplied a complex external envelope of the Amager Bakke building and a special glazed interior partition separating the administrative and operational part. Functional façade envelope is composed of the administrative part element façade with high demands on thermal and acoustic parameters, the operational part element façade and a water-proof façade envelope of the tipping hall. The whole building surface (the aforementioned types of façades and concrete structure of the main building) is covered with a second visible layer of aluminium cassettes made of natural aluminium (approx. 3250 pcs). A parapet also forms part of the facade envelope that will also serve as a railing.It will protect visitors walking on a publicly accessible roof surface from the wind gusts. A special internal partition must meet high demands on fire protection and acoustics because it separates offices from the operation part. We have also supplied building entrances and various types of entrance gates. Greenery might be installed on the upper surface of cladding aluminium cassettes in the administrative part of the building and in the part adjacent to the ski slope on the northern façade.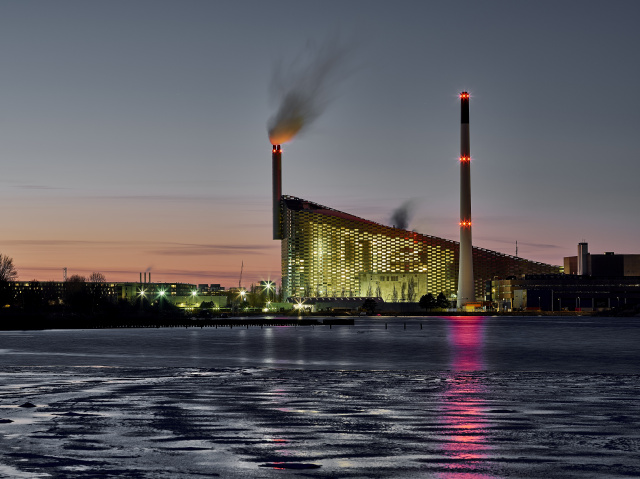 The press release about the project you can find here.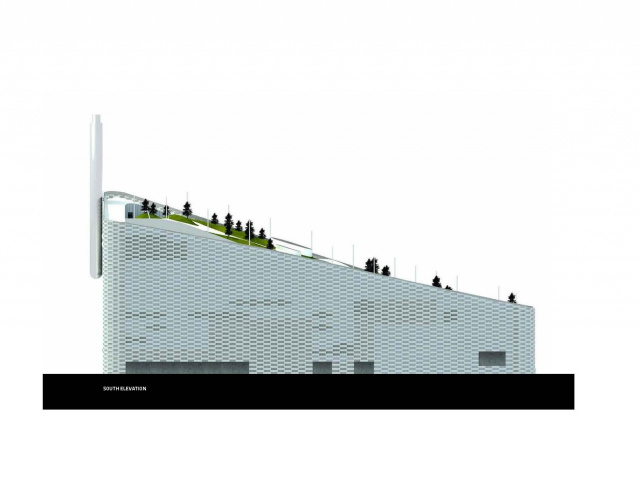 Please find the video re. the installation process on the construction site here.
Check the latest documentary video from 2018 about the waste-to-energy-plant with Adam Gebrian on our Vimeo profile.
Photo (c): Christoffer Regild, Ondřej Pekárek