The building is located close to the centre of Paris, in Nanterre, adjacent to La Défense, a modern district and it is going to be a rugby stadium. Racing Metro 92 is going to be its home team.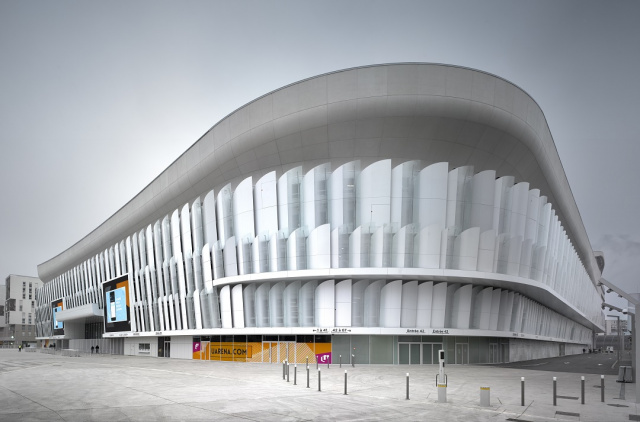 Paris La Défense Arena is a flexible, multi-functional building for 32 thousand spectators at a single rugby match and up to 40 thousand visitors of cultural events (concerts and the like). It is the biggest covered multi-function building with a variable capacity in France. The stadium is equipped with a large-scale screen of 2,000 m2 and ranks itself among the largest screens in the world.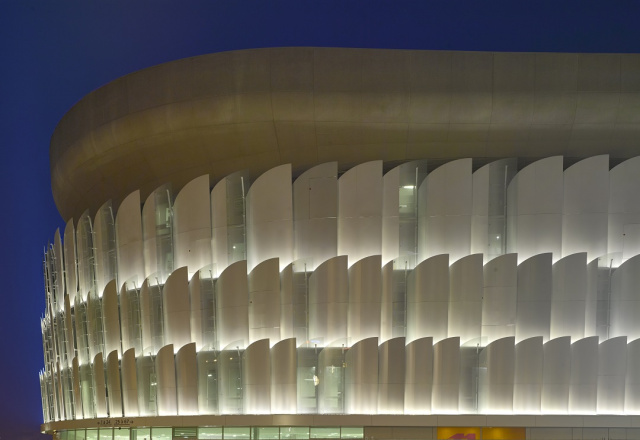 The construction itself started in July 2014, the opening is planned for the autumn of 2017. Sipral shall commence its installation works in April 2015 and they are expected to be completed in autumn 2017. 
Sipral has supplied the arena with a double-skin envelope of the stadium at the level of the first to the fourth floor. The first part of the building envelope consists of metal lamellas including thermal insulation. The second part of the envelope placed before the metal cladding is called a shell – ecaille and creates external decorative envelope of the building. Shells are either all-glazed, combined (glass and a composite board), or non-transparent (only a composite board).  The shells have their own bearing steel structure that goes through the first envelope and is anchored in a bearing reinforced-concrete skeleton. Sipral also supplies gutters with decorative cladding of composite panels located under the shells.