This originally absolutely devastated building of a former school in Liboc, Prague 6 was reconstructed in the late 90s. The reconstruction was organized by Domov svaté Rodiny with contribution of many donors.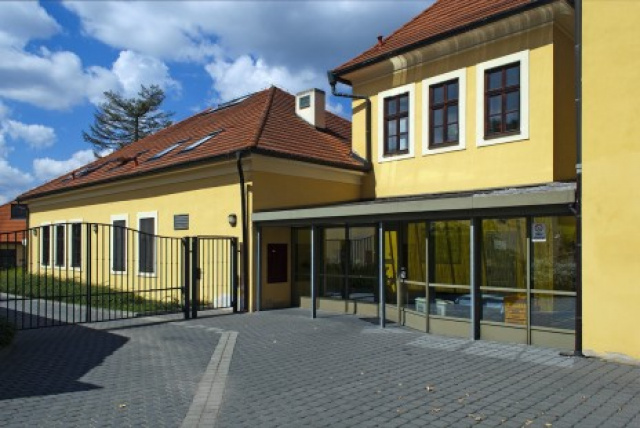 Upon reconstruction of the main walled parts of the buildings Sipral delivered a winter garden built in outside space of the inner area of the building in close vicinity of the entrance. The glazed facade bordered with walls of the current buildings of a former parish on three sides is formed by a bearing steel structure and a mullion facade glazed with insulating glass units and anchored to it. An all-glazed single-pitched roof with a minimum slope is water-tight. Our work included also drainage of the roof level, installation of gutters and rainwater channels. An entrance door in the façade form one of the building entrances.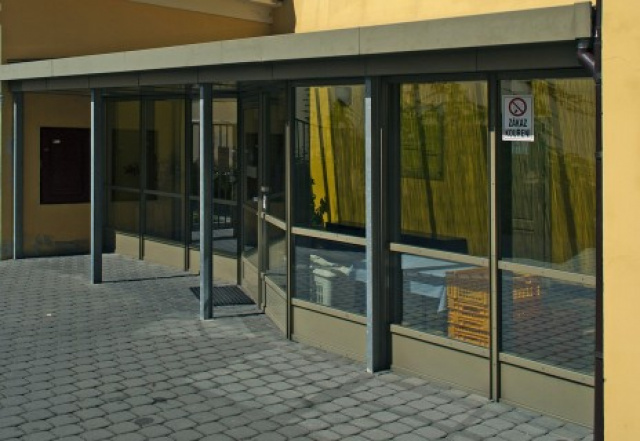 At present time this church facility provides all year residential service to mentally ill or multi-handicapped adults and offers them help with social integration. There is also a dormitory for employees living outside Prague therapeutic workshops, a chapel of St. Cross and modern rehabilitation consulting rooms.