In the very city center Sipral cooperated on a project of U zlaté husy renovation in 1999. This building used to be a townhouse located in Dlouhá street. The aim of the project was to renovate a private building with a balcony courtyard, to reconstruct residential parts and also create an art gallery that shall also be used as an administrative background.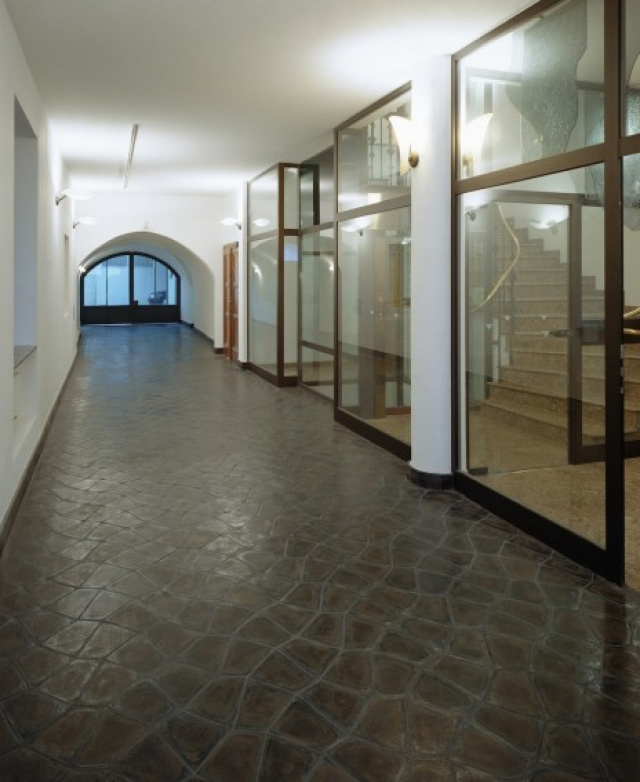 Sipral's delivery consisted of three parts: the first one was a partial glazing of the courtyard entry with all-glazed fire-rated stick system structures along the whole floor height. The entry's size limited conditions for the second stage. During this stage the balcony courtyard part had to be covered with all-glazed vertical aluminum stick system structure. In course of the third stage a part of the back facade of the house was reconstructed and all-glazed facade wall was constructed and offers a view of Tyn Church.
The most complicated part of the project undoubtedly was to harmonize the original historical architecture of the building with modern building materials and methods and comply with requests of authorities concerning this protected heritage place. The situation was not easy during loading either, since all deliveries to the site had to be unloaded immediately and moved to pre-determined positions since in the city center any long-term parking is impossible.
At present time there are residential and administrative premises in the building in Dlouhá 12. The original intention of the Gallery works and it is open to public.