Four Seasons hotel on the Aleš quay close to the Charles Bridge was made by reconstruction of several old buildings built in various styles and their modern completion. We had to respect strict conditions of the Preservation of monuments, that projected also in the elements made by Sipral. Sipral delivered aluminum frame windows with a hidden flap and doors of Hartmann S72E system meeting high demands of heat transmission from the interior and external noise transmission into the interior.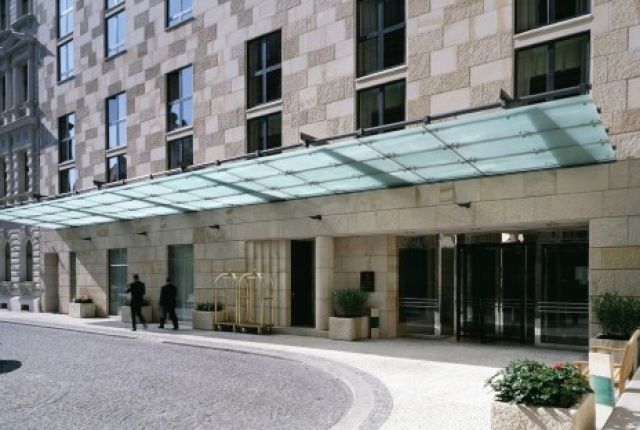 Sipral´s delivery included also a glazed canopy above the main entrance that is interesting with its point-fixed glass panes hung under steel welded brackets gently fixed in the facade. Technology of point fixing of glass panes and architect´s requirements for the aspect of the glass resulted in use of glued tempered glass with bottom area sand-blasted and protected with a special surface for easier cleaning. Drainage of rainwater off the canopy inclined toward the building is solved behind the facade cladding.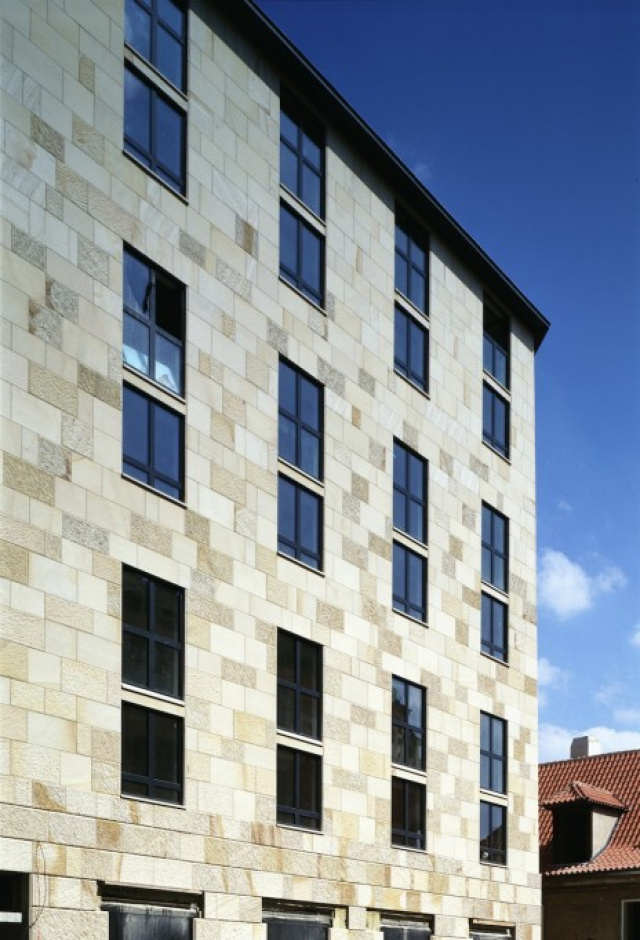 A ridge skylight above the original balcony corridor yard of the historical house is another interesting point. The architects required the skylight to have an aspect in style of a steel construction with wired glass as it was used in the beginning of the last century. At the same time the investor wished to have highly aesthetical and functional design of it. It was solved with use of a grid of very subtle aluminum profiles with atypical T-shaped clamping bar; these were then glazed with insulating safety double glass and the top pane is equipped with ornament glass of square pattern. This design met all thermal and technical requirements as well as those on safety ans aesthetics.
Successful realization of Four Seasons hotel is a proof of the fact that modern technologies can be used also on buildings with high demands on the preservation surveillance.