In 2000 the external cladding on EUREST headquarters in U Pergamenky, Prague was reconstructed completely. The reason for the overall repair and change of the external cladding was to improve thermal, technical and functional parameters of the building and to improve its architectonic appearance. The architectonic design was based on irregular alternation of a non-transparent ceramic strip and a glazed strip of windows.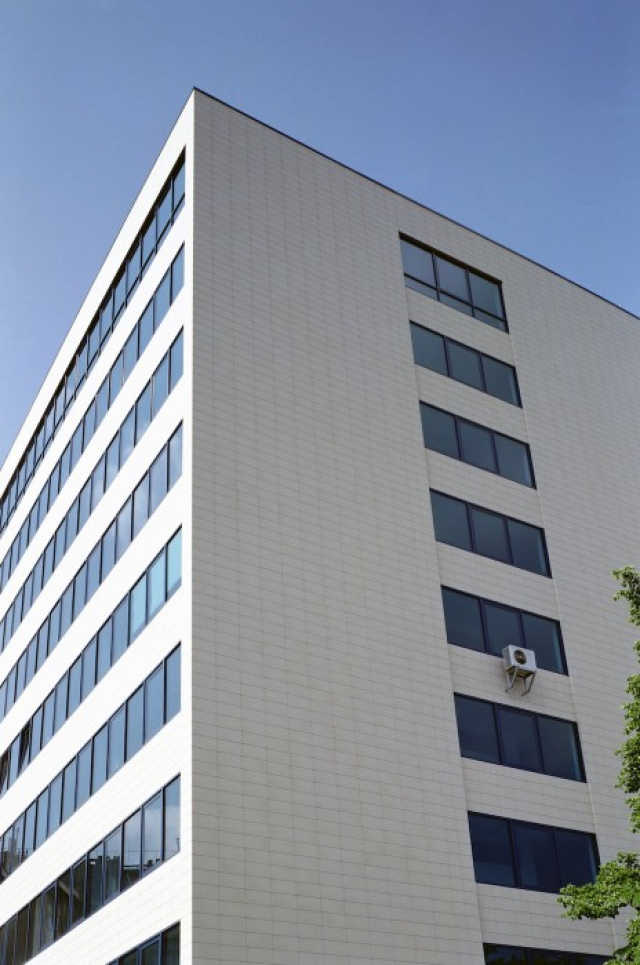 The whole reconstruction took place under normal operation of the building and was divided into stages according to individual facades. Since it was necessary to keep entrance in storage areas of the building we did not use common scaffolding for construction works but cherry-pickers that did not obstruct access to the building.
Sipral dismounted the original window panels and supplied all new glazed parts of the facade and window sills. The glazed ribbon of windows alternating with ceramic strip is made of aluminium frame structures that are glazed with insulating double-glass units. Half of the window panels are opening, half of them are fixed. Thanks to a regular alteration of dark window ribbons and white ceramic cladding there is a distinctive horizontal zoning created in accordance with the architect´s aims.