On Türkova street an original building complex of Prague Gate was constructed. It is not far from a place where you pass a distinctive building of Chodov archive when comming to Prague on D1 highway. The compex consists of three buildings : a twelve-storey administrative building visible from distance, an eight-storey hotel and a two-floor building of a fast-food. The main delivery of Sipral for this project was structural glazing of the administrative building and the hotel cladding with alucobond boards.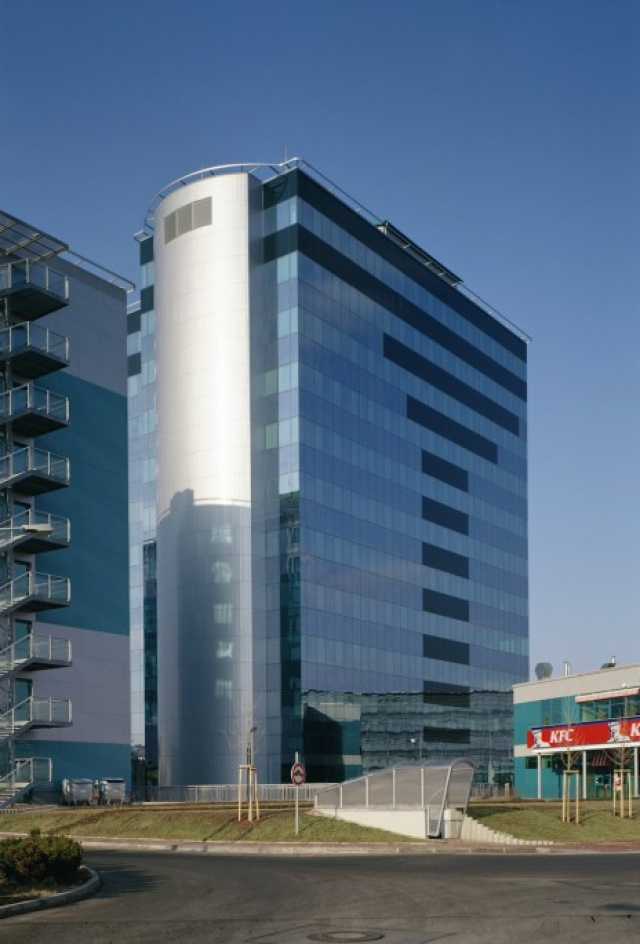 The structurally glazed facade of the administrative building consists of two different and individual facade systems – window ribbons of insulating double-glass and warmed-up spandrel ribbons glazed with non-transparent enamelled glass. Aspect of both systems changes depending on the angle under which we look at the facade and on meteorological conditions. Reciprocal optical alignment of window and spandrel ribbons is a result of difficult search of glass panes with specific parameters of reflexion and colouring. In constructional design we developed a special system for window ribbons that is based on Schüco FW 50 SG system, the spandrel system is made of a construction absolutely separated from window ribbons and anchored in concrete construction of spandrels and head jambs. On the building also constructions with aluminum cladding were used: two semi circular towers of escape staircases and two polygonal bay windows of HVAC distributions. The facade is equipped with Rostek cleaning system with two motor-driven maintenance platforms.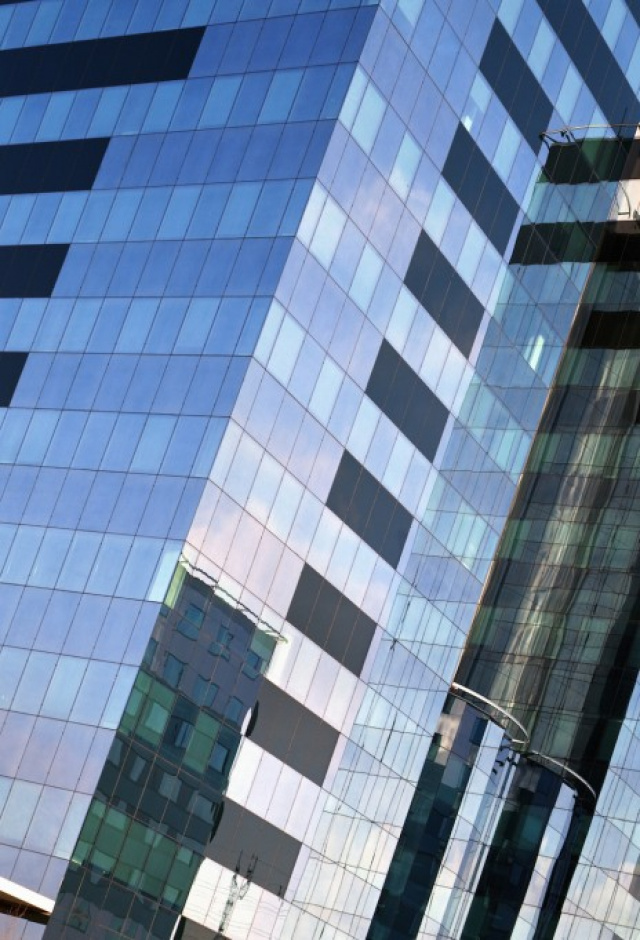 Window constructions of the hotel are made in Schüco RS 65 standard system, other areas are clad with sandwich alucobond boards in two colors thanks to which its aspect is close to the neighbouring administrative building.